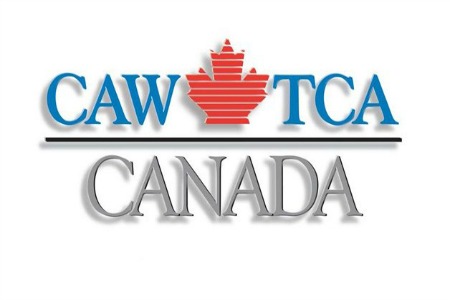 General Motors Co has made a counter offer to its Canadian workers and negotiations for a new contract were continuing almost non-stop on Wednesday to try to bridge differences, a Canadian Auto Workers (CAW) union official said.
Separate CAW talks with Fiat SpA's Chrysler Group LLC were less advanced and the two sides remained far apart, said Jerry Dias, who is assistant to CAW National President Ken Lewenza.
"We are plowing ahead," with GM, Dias said. "But we still have a lot of outstanding issues to get through before we've got to a deal."
Dias said GM had made its counter proposal in response to a tentative framework agreement the CAW reached with Ford Motor Co on Monday.
"We worked late last night, we're at it early this morning and we're heading to a meeting in five minutes," he said in an interview from a hotel in downtown Toronto where the union and the three Detroit automakers have been holding talks on new labour contracts for more than a month.
The CAW wants its agreement with Ford to be the model on which contracts with the other two companies will be based. But Chrysler has expressed concern about the Ford pattern because Ford has the smallest footprint in Canada of the three automakers, and arguably the least to lose.
"We've got a lot of work to do with Chrysler. We are nowhere close to having a deal," Dias said.
The union was still waiting for a formal response from Chrysler to the Ford deal, said Dino Chiodo, chairman of the CAW's Chrysler master bargaining committee. He could not say when a counter offer might come.
Of the three automakers, Chrysler has the biggest production footprint in Canada, with more than a quarter of its North American output produced here. Ford has only 9 percent of its output in Canada.
Lewenza said on Tuesday that the union, which represents some 20,000 workers at the Detroit Three, had had a "very constructive" discussion with the leaders of the GM negotiating team and that the two sides had discussed the Ford framework agreement in detail.
Pattern bargaining, under which an agreement with one automaker becomes the template for deals with the others, is a long-standing strategy in auto talks, meant to ensure that no company has a labor cost advantage over the others, the CAW has said.
The CAW has said it would keep negotiating with GM and Chrysler as long as progress seemed to be in sight. If talks become deadlocked, however, the union was still threatening to call its first Canadian auto strike since 1996.
The tentative four-year deal reached with Ford includes lower starting wages for new hires, and a longer earn-in to reach the top level of the pay-scale.
New hires will also move to a hybrid pension plan that mixes defined benefit and defined contribution portions. Wages for existing members will remain frozen for three years but the agreement does include lump sum bonuses in each year.
About Post Author