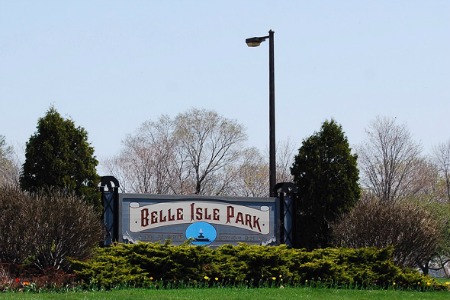 DETROIT (WWJ) – "Offensive" and "insulting" and "stupid" are just three words Detroit City Council members used to describe Mayor Dave Bing and Gov. Rick Snyder's proposed agreement to turn Belle Isle into a state park.
Council has had nearly a week to read over and analyze the plan under which Detroit would maintain ownership with the state and Department of Natural Resources leasing the land under contract.
"What we have in front of us is a very flawed proposal. It is one that is rife with lack of detail," said Councilman James Tate. "What we have in front of us is way beyond disrespect — it's absolutely …. it's stupid."
Councilwoman Saunteel Jenkins agreed. "That document talks about at least five exhibits, and the only exhibit that's there is the legal description of Belle Isle," she said. "Are you kidding me? That's insulting."
Council members said it's disingenuous for Bing to call the proposed agreement a 30-year lease because the city would have to prove a material breach of contract to take back control of the island in less than 90 years.
Councilwoman JoAnn Watson said the agreement shouldn't even be considered a lease, being that there is no money on the table.
All agreed they are in no rush to vote on the proposal.
Belle Isle, 985-acre island located midway between Detroit and Windsor, has been owned by the city since 1879. In recent years the island has suffered as Detroit can't afford needed repairs.
Many Detroit residents have spoken out about any proposal to lease the island, some saying such a move would further undermine the rights of citizens who have already lost political clout under a consent agreement with the state.