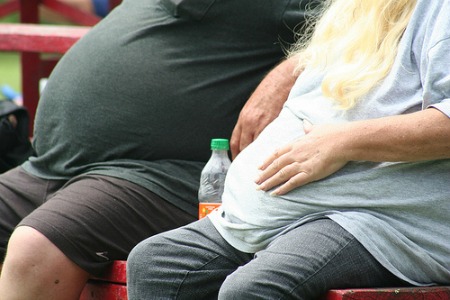 DETROIT (WWJ) – A new study finds that bacteria living in the intestines could be the key to finding an effective treatment for obesity.
"People have known for a long time the body is full of microorganisms and now the tools have become available to study them," Lita Proctor, coordinator of the National Institutes of Health Human Microbiome Project, told the Baltimore Sun.
Dr. Wendy Miller, Director of Beaumont Hospital's Weight Control Center, explained the University of Maryland study identifies 26 species of potentially harmful bacteria that may be unique to the obese.
"They (the bacteria) are metabolically active just as our own cells are and factors that they are secreting could potentially be having an impact on us — such as causing inflammation, and inflammation has been shown to be a precursor to a variety of disease states including Type Two Diabetes and heart disease," Dr. Miller said.
The researchers say the bacteria is linked to insulin resistance and the high blood pressure, Cholesterol and sugar levels suffered by people who are overweight.
Miller told WWJ Newsradio 950 the study's findings look promising. "There's a variety of factors that impact our weight, you know, genetics and lifestyle and environment. This very well could be another factor that is worth looking more into," she said.
Researchers say more research needs to be done to understand how to control the bad bacteria.
About Post Author