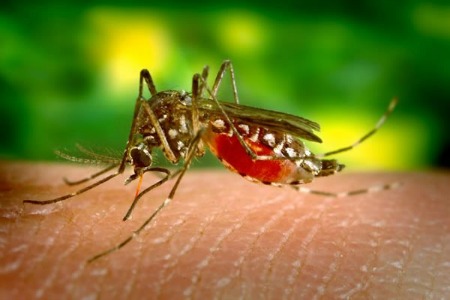 LANSING (WWJ) – Two more deaths have been linked to the West Nile Virus in Michigan. The State Health Department reports an 87-year old man died from the virus in Macomb County and 65-year old man died in Ogemaw County in northern Michigan.
That brings Michigan to a total of eight deaths and 160 total cases this year — the highest since the virus first appeared in Michigan in 2002.
Angela Minicuci with the Michigan Department of Community Health attributes the spike, at least in part, to the hot, dry summer that created an ideal environment for mosquitoes, which transmit the virus.
Minicuci said symptoms of West Nile include high fever, dizziness and drowsiness.
More information on West Nile including the latest from state health officials can be found at this link. Go under the 'testing tables and maps' link on the left to find an updated map and table of human cases.