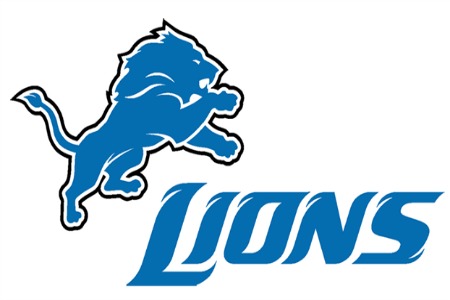 DETROIT (97.1 The Ticket) The Detroit Lions are expanding their reach beyond the sporting world with an expansive plan to improve the health, development and overall community well-being in metro Detroit.
There's even a jobs initiatives in the mix.
The "Living for the City" program, announced Tuesday morning in a press event attended by team President Tom Lewand, players Matthew Stafford and Calvin Johnson, will provide space for healthy, locally grown foods at Ford Field through a partnership with Eastern Market. It will also encourage entrepreneurship to revitalize Detroit neighborhoods through Hatch Detroit, and help fund jobs training for unemployment workers with the "Dollars for Jobs: Pay It Forward" campaign with Goodwill Industries.
"'Living for the City' is a reflection of the Lions' commitment to Detroit's resurgence and our focus on areas of critical need," Lewand said. "'Living for the City' supports innovative citizen philanthropy and promotes personal and community well-being."
The effort is inspired in part by a speech Quarterback Matthew Stafford gave at the ESPY awards for being the comeback player of the year, saying that Detroit is also on a comeback.
"You know, the people here are fantastic and that makes me want to give back and help out," Stafford said. "And I'm just lucky enough to, you know, play for an organization like the Lions that's willing to give us a platform like 'Living for the City' that makes it easy for players to go out and give back and … that's a fun part of it for us."
Specifically, these are the elements:
*Lunch with the Lions will provide vouchers for fresh food from Eastern Market and cooking lessons at Ford Field for students at the Detroit Lions Academy and Detroit public schools. Events will be held every Tuesday through October 30.
*The Lions will hold special on-field events for Lions Play 60, a partnership with Playworks Detroit, which encourages play as a way to teach kids how to make the right choices. Program coordinators will work with students at the Detroit Lions Academy and at Detroit public schools.
*Hatch Detroit will work with Detroit neighborhoods that are a critical component of the revitalization of the region to shine a spotlight on entrepreneurs who contribute to the community, keep their surrounding community safe and clean, and are an asset to their neighborhood, and to the growth of their neighborhood.
*Then there's the "Dollars for Jobs" initiative that runs through Sunday, Sept. 30, to assist the unemployed. It features envelopes that can be filled with dollar bills and passed from person to person until reaching 25 people. Once an envelope has $25, it can be turned in at local Biggby coffee shops in exchange for a discount.
Detroit Lions Wide Receiver Nate Burleson is the spokesperson for the campaign.
The Lions are also encouraging fans to donate gently used items at the Goodwill "Donate for Jobs" truck in front of Ford Field at every home game this season. High quality items will be sold at a new 15,000 square-foot retail space at 22451 Michigan Ave., Dearborn. Sales will fund job training, education and placement programs that help the region's unemployed overcome employment challenges and earn jobs.