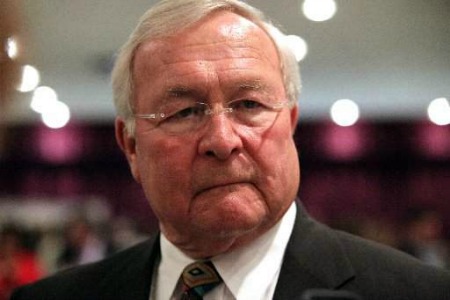 AUBURN HILLS (WWJ) – More than a month after an accident that left him hospitalized, Oakland County Executive Brooks Patterson has now been ticketed for failing to wear a seat belt.
Auburn Hills police officials said Patterson, 73, will have ten days to respond to the ticket which carries a fine of $65.
Patterson was a passenger in a car that was involved in an accident at Walton and Opdyke roads in August.
Patterson, who suffered several broken bones and a gash to his scalp, was released from the hospital last week and is undergoing rehab.
His driver, retired Michigan State Trooper James Cram, has not been issued a ticket. Police said Cram suffered serious injuries and "is not in a position to handle a traffic citation at this time."
The driver of a Volkswagen Passat that struck Patterson's car has been charged in the crash.