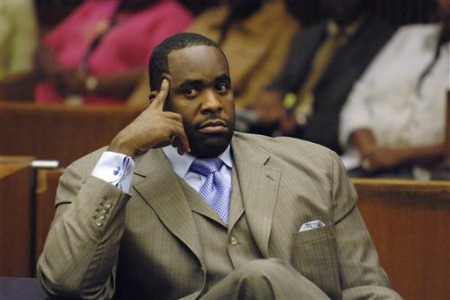 DETROIT –
It's a critical time this week in the federal trial against former Detroit Mayor Kwame Kilpatrick.
Jury selection is expected to be complete Tuesday — which means opening statements, witnesses testimony and the presentation of evidence could all get under way in the coming days.
The trial, the largest of its type in the city's history, could last for months.
Twelve jurors, with six alternates, will eventually be seated to review the dozens of charges listed against members of what the government is calling the "Kilpatrick enterprise."
Kilpatrick, his father Bernard, ex-city water boss Victor Mercado and Kilpatrick pal Bobby Ferguson are accused of a sweeping corruption scheme. The Kilpatricks are accused of shaking down contractors who wanted business or favors from Detroit city hall.
All have pleaded not guilty.
Kilpatrick was mayor until fall 2008 when he resigned in an unrelated scandal.