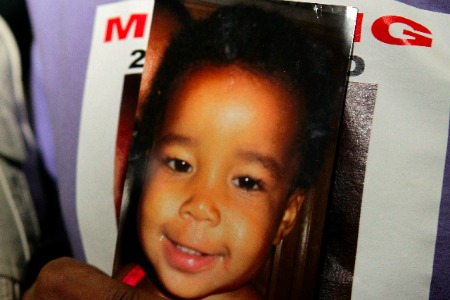 DETROIT (WWJ) – Jury selection is set to begin in Wayne County Circuit Court Tuesday for the trial of a Detroit father who is accused of murdering his 2-year-old daughter.
D'Andre Lane faces the possibility of life in prison if convicted on charges of first degree murder and child abuse in the death of Bianca Jones, whose body has still not been found.
The prosecution says it's not the first murder trial where the victim's body was still missing, but they contend Lane beat the toddler to death during potty training and dumped her body before staging a carjacking and kidnapping to cover his tracks.
According to Wayne County Prosecutor Kym Worthy, an extensive investigation determined that there was no carjacking.
Center to the trial will be the testimony of a cadaver dog expert, whose dog allegedly detected the scent of decomposition in the closet of the children's room at Lanes' home.
Lane maintains his innocence and has said he believes his daughter is being held somewhere.