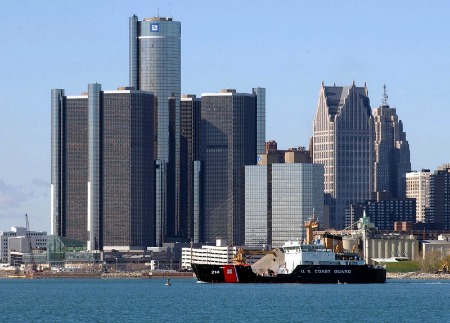 The Detroit Board of Water Commissioners (BOWC) voted unanimously Friday to authorize the Department to move forward with a five-year contract with EMA Inc. The contact will allow EMA to proceed with the organizational optimization work initially recommended as part of the company's 90-day operational assessment. With Friday's vote, DWSD will negotiate a final contract with EMA which could begin as early as October 1. Under the five-year agreement, EMA will work with DWSD to develop new job designs, resulting in a reduction in the number of employee classifications from 267 to 31.
The scope of work will also include piloting those job designs and business process designs, developing an information technology master plan, examining human resources and payroll systems, optimizing the department's CMMS (Computerized Maintenance Management System), and improving the reliability of equipment through improved asset management. For that work, EMA will receive compensation of approximately $17 million, with an additional $2.5 million set aside for expenses.
In addition to the services listed above, EMA will work on the development, assessment, and implementation of non-core outsourced services as originally identified within the 90-day operational assessment. Non-core services include building maintenance, grass cutting, snow removal, and janitorial services. Over the term of the agreement, it is anticipated that those outsourced services will come at a cost of roughly $21 million, resulting in an expected net savings to DWSD of more than $50 million.
"We are focused on a process to improve our compliance with the federal consent agreement and become more efficient," said DWSD Director Sue McCormick. "We are not starting with a target number to achieve those savings. If we follow the process, the numbers will work themselves out." Today's vote followed an extensive period of due diligence by DWSD staff and the BOWC, which involved reviewing EMA's history of recommendations and implementations in other municipalities. Especially noted were how the efforts of EMA improved compliance with federal regulations in those systems.
Chairman James Fausone thanked the Board members for spending the extensive amount of time necessary to review the due diligence information that was gathered, as well as the proposal from EMA and the recommendations to proceed from the Director and the Board's technical advisor, Tarolyn Buckles. DWSD supplies high-quality drinking water to Detroit and 126 other communities in southeast Michigan. The Department provides wastewater services to Detroit and 76 other southeast Michigan communities.