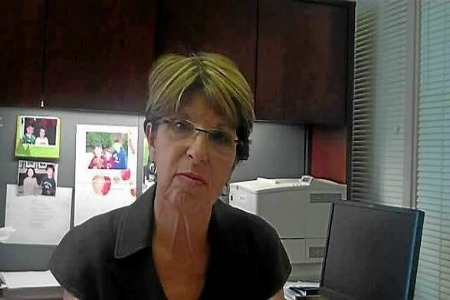 DETROIT (WWJ) – Some area election officials are refusing Secretary of State Ruth Johnson's call for them to put a question regarding U.S. citizenship on ballot applications.
Washtenaw and Macomb County are among the places that will not include the question – telling WWJ they don't have to because it's not mandated by law.
Macomb County Clerk Carmella Sabaugh said her office won't do it, because it creates confusion for voters.
"I believe we should not be redundant. … people have already — they are citizens –they have already registered to vote — put that on and then affirmed it again when they are coming to vote in person," said Sabaugh.
Washtenaw County Clerk Lawrence Kestenbaum says every step added to the voting process causes some delay.
"From my experience people who are not citizens, know that they are not citizens, are aware that they don't have voting rights, and they don't attempt to vote," said Kestenbaum. "My sense is this applies to a very few voters statewide."
The state legislature earlier this summer passed a bill to put the question on the ballot applications but Governor Rick Snyder vetoed it.
http://detroit.cbslocal.com/2012/09/15/area-election-officials-refusing-to-put-u-s-citizenship-question-on-ballot-applications/