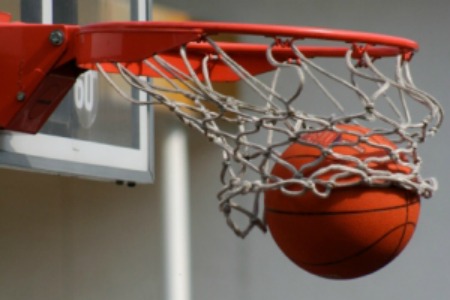 WALLED LAKE (WWJ) – Police are investigating the sudden death of an Oakland County teenager who collapsed while playing basketball Tuesday night.
The Oakland County Medical Examiner's Office say the 18-year-old was a Walled Lake Central High School graduate. He was identified by family members as Bryson Salem.
According to reports, Salem was playing basketball at LifeTime Fitness in Commerce Township when he collapsed. He was taken to Henry Ford West Bloomfield Hospital, where he was pronounced dead.
Relatives say Salem had just started his freshman year at University of Detroit Mercy, calling him a "wonderful young man" who seemed like a healthy teenager.
Salem's father told The Detroit Free Press that his son had recently undergone a check-up and had no pre-existing medical conditions.
The Medical Examiner's Office has not issued an official cause of death. An autopsy was planned for Wednesday.
As word of Salem's death spread, many of his friends and classmates took to Twitter to share words of comfort with each other, using the hashtag #RIPBrysonSalem.
"I'm in shock right now. A class mate of mine died today. I literally just saw you today in computers class," said @aidacoka.
"So sad seeing young ppl (sic) die. Truly makes you realize that u must live everyday like there is no tomorrow," said @vanessamurad.
"My prayers also go out to Bryson's family and friends. God has taken his child," said @IrenePetou.
"I don't know Bryson… But knowing that someone can just collapse and die playing basketball is scary," said @WisamKizyJr.