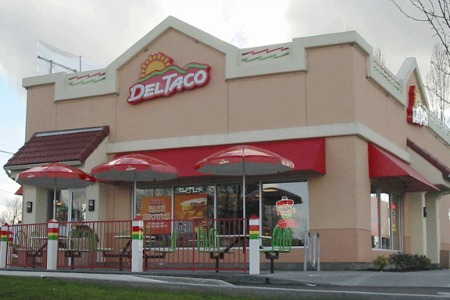 ROSEVILLE (WWJ) – Some restaurants in Roseville were evacuated Tuesday afternoon following a bomb scare.
Outside the Dell Taco in the parking lot of the Macomb Mall on Gratiot at Masonic, WWJ Newsradio 950′s Sandra McNeil spoke with Roseville Police Chief Jamie Berlin.
"We had an individual go inside the Dell Taco restaurant and ordered food, sat down and then started talking to himself about this is a day of redemption, recrimination. All sinners must pay," said Berlin. "He then alluded to the fact that he had a bomb in a backpack upon his person.
"Needless to say we took this very, very seriously," Berlin said.
The man was arrested and questioned by police.
Berlin said the man is apparently under the care of a doctor for some mental health issues. He was expected to be taken to a hospital for evaluation.
Meantime, the State Police Bomb Squad was called to investigate the backpack, but no device was found.
Gratiot was closed in the area, in both directions from 14 Mile Road to Masonic, but has since reopened.
About Post Author