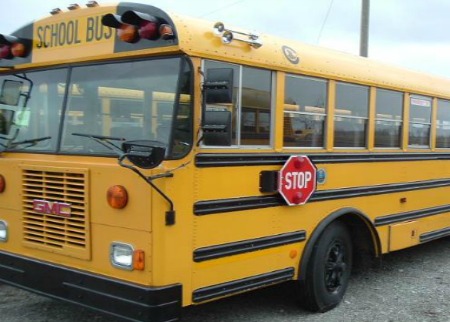 REDFORD (WWJ) – A new school year means a new dress code for students in Redford, as administrators try to keep kids focused on the learning curve and not so much on what their friends are wearing.
Under the new dress guidelines, tucked-in shirts and belts are mandatory, sagging pants and plunging necklines are prohibited, no tank tops are allowed at any level and no t-shirts with logos or graphics are allowed – unless it's a school shirt.
The school board adopted the new district-wide guidelines back in July to remove such disruptions from the classrooms.
"It will keep some of the tensions out of the school, with the designer clothes and the individuality and people putting other people down because they're wearing less than the best thing," said Mike McSorley, whose grandchildren attend Redford schools.
But while some parents applaud the idea of stricter dress guidelines, others say they go too far. Alice Garland said she agrees with doing away of the "slob" factor in student attire, but it should have stopped there.
"I agree with them not wearing the yoga and pajama pants but to this degree with the shirts, with them not being able to wear pictures and the words and all that stuff, that's too much," said Garland.
How do students feel about the tougher dress guidelines? WWJ's Ron Dewey spoke with students at Redford Union High School and found out their reactions were mixed:
– "The thing I don't like is tucking in your shirt all the time because its kind of pointless when you're just wearing a t-shirt."
– "It sucks because I love wearing logos on my shirts, but its all good."
– "I think its more about education than looks, for myself."
– "I can understand how they want us to have better outfits on, I mean they don't want to see our boxers, but no logo t-shirts is ridiculous."
– "Honestly, if this is how they have to do it so we can get a good education, then so be it."
Other school districts around metro Detroit have also adopted similar guidelines in recent years.