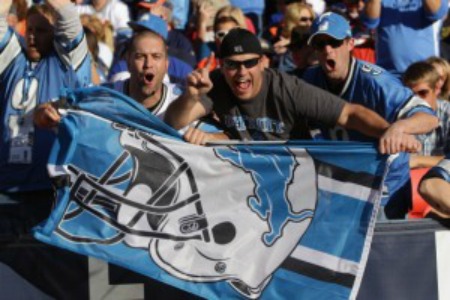 DETROIT (CBS Detroit) – Want to show the world what it's really like to be a Detroit Lions fan?
The Lions have hired a New York-based company to produce a movie called "The Season of Your Life," which will portray a year in the life of the team from training camp to hopefully the playoffs.
This is where you come in — there's an open call for fan video submissions from game day rituals, memories, superstitions or anything else that fuels your love for Lions football.
The best fan-submitted content will then be mixed with other video done by professionals to come up with the finished product, expected to be released sometime next year.
"Lions fans are incredible, and their experience is an integral part of the Lions' story," Tom Lewand, Detroit Lions president, said in a release.
"Weaving those pre-game traditions and fan stories in to our documentary about the team will complete the Lions' story. We are excited to show that the Lions are more than a sports team, we're part of the fabric of Detroit and the lives of Detroiters," he said.
Across the season, the Detroit Lions will also share some of the content contributed by fans on a regular basis through the club's website, social media platforms and in stadium.