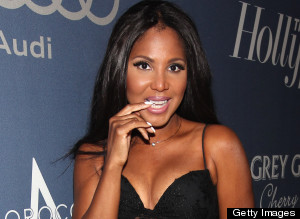 Fresh off the heels of Mariah Carey joining the ranks of American Idol's season 12 judging panel, are rumors of another Grammy Award-winning diva who may follow in Carey's footsteps.
According to Sister 2 Sister magazine, a source who works for Simon Cowell claims producers are eyeing Toni Braxton as a possible candidate to fill Steven Tyler's position as the highly rated show's judge.
"When I overheard the producers during a candid conversation regarding having two Black, female judges for the first in the history of the show, I almost jumped out of my skin," the insider reportedly said in an email. "To add to what was already internal pandemonium, I overheard them say that Toni Braxton was replacing Steven Tyler."
Although there is no confirmation regarding the "Un-Break My Heart" songtress' involvement with the show, the rumor adds to the ongoing list of names including Aretha Franklin and country star Toby Keith as potential suitors for the gig.
http://www.huffingtonpost.com/2012/07/27/american-idol-toni-braxton-judge-panel_n_1711703.html?utm_hp_ref=bv-pop-culture