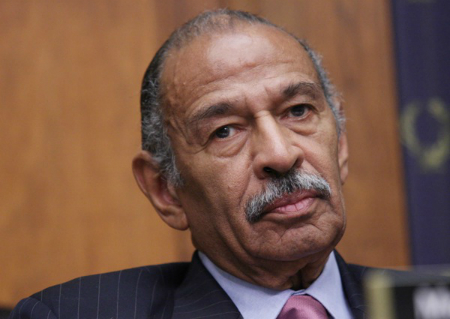 For up to the minute 'LIVE' updates on the Colorado Shooting. Click our on our homepage!
Another Candidate's Forum, Another Conyers No-Show
Voters Wonder: Where is the 47-year Congressional Veteran
Commentary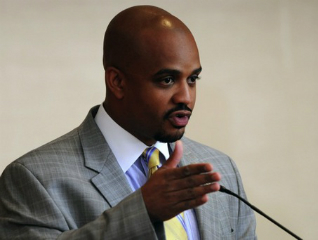 Last night, the Inkster Block Club Coalition held a candidates forum for those running for Congress in Michigan's new 13th Congressional District. Inkster is one of twelve cities in the district and is one that Rep. John Conyers has never represented before, though he is asking for their votes in this year's Democratic primary election.
"I was pleased with the opportunity to share my vision for the new 13th District with the voters of Inkster," State Senator Bert Johnson (D-Detroit) said. "I was eager to compare my plans and my record as a lawmaker with Mr. Conyers and I, like the informed voters in attendance, were disappointed that he refused to make himself available in a public forum."
Inkster's forum was the fifth held thus far for candidates running in the open seat. Johnson and Wayne-Westland School Board Vice President, John Goci, are the only candidates to attend all five forums. Conyers has not appeared in public once, despite the fact that more than half of the district is new to him.
"We all respect his status as a civil rights icon and admire the work he's done in past decades," Johnson said. "It is nonetheless disrespectful to take peoples' votes for granted. He should be held accountable like all other elected officials are and I hope the media sees fit to question why he refuses to appear in public."
Next Thursday, July 26th, the Detroit Chapter of the National Association of Black Journalists will hold a debate at the Wayne State University Law Auditorium.
"I expect Mr. Conyers to face the voters. I consider him an icon in the community, but with all his purported seniority, he should not hesitate to avail himself to the people he wishes to represent," Johnson said. "If he cannot appear in a community forum to share his vision for the district, defend his record in Congress, and justify his candidacy for yet another term, how can we the people expect him to stand up to Republican U.S. House Speaker John Boehner or the hardliners in the Tea Party movement? The answer is: we can't."