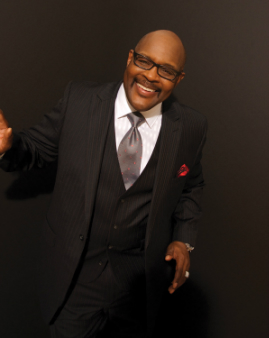 by Celeste E. Tolliver-Kelley
On Tuesday, June 26, 2012 the highly anticipated CD Release Celebration of Pastor Marvin Winans' The Praise+Worship Experience took place at Perfecting Church. The sanctuary was filled in expectation of hearing the musical arrangements compiled and recorded by Pastor Winans.
As Pastor Winans entered the stage introduced by his son, Marvin Winans, Jr., the crowd roared with excitement. He stated, "It is my hope that this CD will show the world how large the spectrum of gospel music is." With that in mind, the gospel arrangements presented ranged from the melodic sounds of anthems, such as "Influence My Heart," (featuring classical soloists Rod Dixon and Lisa Scott Bailey) to traditional gospel, as in "He is My Refuge" (featuring Pastor A.G. Smith). Pastor Winans showcased his musical gifts and talents of directing, and at times sat at the grand piano that graced the stage, spotlighting his instrumental and singing gifts.
The CD Release was impacted with a special surprise musical rendition of "Just Another Day" by Mother Winans. Various artists were included in the celebration, and the reaction of the crowd was explosive as noted artist, Erica Campbell of the renown Mary Mary singing duo, joined Pastor Winans on stage. Pastor Winans stated, "You can write a song, but if you don't have the right singer, it is just a song."
Pastor Winans closed the celebration with the radio single "Draw Me Close/Thy Will Be Done," which has been receiving significant airplay across the country. The CD is now available for purchase at Perfecting Church.