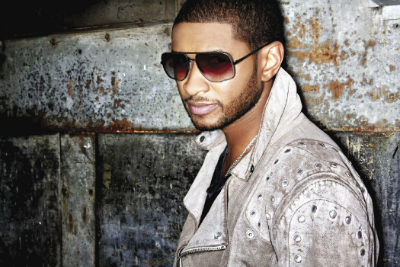 Some people were, in the most literal sense, born to do what they do. For these people, there are no other options. The question is not, "How do I go about doing this?" Rather, it is, "I am going to do this."
In the field of entertainment, Michael Jackson was a perfect example of that. The same applies to Sammy Davis Jr., Diana Ross, Liza Minnelli, Ben Vereen and others.
So it is with Usher Terry Raymond IV who, since emerging in 1993, has established himself as a multi-talented entertainer (singer, dancer, actor, songwriter) who is here to stay, in it for the long haul so to speak, like Beyoncé, LL Cool J, Queen Latifah, Will Smith, Jennifer Hudson and others who comprise a list that is not particularly long.
USHER HAS used the word "flamboyant" to describe himself, which is a great asset when one is on stage keeping people entertained.
Right now Usher is hard at work promoting his just-released new album, "Looking 4 Myself," and it is expected to equal if not surpass the sales of such previous megahits as "Confessions," "Raymond v. Raymond," "8701" and "Here I Stand."
Usher was born in Dallas, Texas, but his childhood was spent primarily in Chattanooga, Tennessee. Not surprisingly, he got his first experience singing in the youth choir at church. It felt good and right.
ventures. He is part owner of a professinal basketball team, the Cleveland Cavaliers, and is involved in several restaurants. He is also the founder of New Look, a non-profit organization, the purpose of which is "to provide young people with a new look on life through education and real world experience." The organization also revitalized a part of New Orleans following the disaster that did so much damage to the city. Usher says he believes in giving, on stage and off.