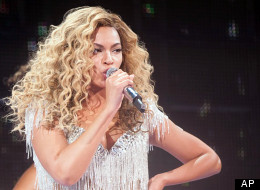 Beyonce's concerts have always been grand, happy occasions. Perhaps its her buoyant hair or the vibrant dancing, but there's always an unadulterated air of joy about her performance.
In video from Friday's concert at the new Revel casino and resort (the first of four nights she's performing at the venue), Bey appears to be in fine form, shimmying her way through her impressive catalog of hits, from relatively new tracks like "Halo" to Destiny's Child classics like "Jumpin' Jumpin.'"
You can catch some audience footage in the gallery below. But first, an endorsement from Beyonce's husband, Jay-Z:
@S_C_
Mr. Carter
"I'm gonna say this and then I'm gonna end mine." BEYONCE is the best performer in the world. Period.