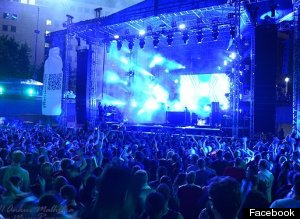 As music fans in the city (and around the world) look forward to Movement, Detroit's electronic music festival, we'd like to offer some classic advice from R & B crooner R. Kelly to keep in mind as you plan your weekend: "After the show it's the after party."
After parties are one of the best traditions of Movement, electronic music festival that will take over Hart Plaza for its 13th year this Memorial Day weekend. After the shows ends each night, Detroit's normal 2 a.m. bar closing time gets shoved aside at parties that won't shut down until dawn.
Whether you're looking to hear an act that didn't make it into the official lineup or just want to keep dancing, musicians, bars and promoters sponsor events all around the city. Below, we've highlighted some of our top choices, but fortunately, there's adozen more to choose from. With attendance expected to be more than 100,000 over the three-day Movement festival, the city's clubs and bars are sure to be jam-packed.
So rest up, avoid heat exhaustion at the festival and check out some of our favorite picks for Movement after parties (and a few pre-parties) in the gallery below.