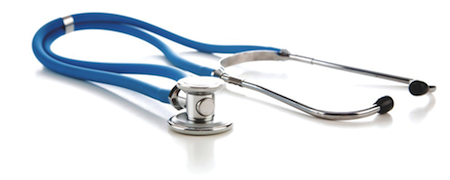 Healthcare is the fastest growing job sector in Michigan with nearly 600,000 people employed in it. That's why leaders and communities in metro Detroit and state are rolling out the welcome mat with facilities, programs and services.
Add in aging baby boomers — the fastest growing demographic — and that graying is worth an awful lot of green — as in dollars.
The Michigan Health and Hospital Association in 2011 published a study showing how profoundly the healthcare industry affects Michigan's economy. The study showed health care directly employs more than 546,000 Michigan residents.
These employees earn more than $30 billion in wages, salaries and benefits, and pay $6.6 billion in federal, state and local taxes that help support other community needs, like public safety and schools. Michigan hospitals employ more than 219,000 people.
"Healthcare is vital to creating a healthy economy and a healthy state," said Nancy Schlichting, president and CEO of Henry Ford Health System, who also serves as chair of the Detroit Regional Chamber's 2012 Policy Conference.
"Quality healthcare is a major factor for businesses considering relocation to a state, and is essential to reducing costs and creating more value for purchasers (employers and government)," Schlichting added.
Others note that healthcare has been the one area that gained jobs during the depression-like conditions following the 2008 global economic meltdown.
"Healthcare has been one of the few bright spots in adding jobs," said Wayne County Executive Robert Ficano. "With our world class universities, hospitals and research and development skills we have all the right stuff to make Michigan a top destination for medical tourism, too."
Economic experts point to Michigan's history of research and development as well as its leading universities to help it in the bid for medical dollars and business that can grow jobs and make communities stronger.
"Life sciences is a real bright spot for Michigan, especially in Oakland, Wayne, Washtenaw, and Kent counties," said Patrick Anderson, founder of the Anderson Economic Group.
The economic potential of health and medical care was demonstrated in Michigan at least as far back as the famous Battle Creek Sanitarium in the 1800's, Anderson pointed out.
"However, because the auto industry was so dominant in Michigan in recent decades, other industries were often ignored," he said.
Indeed, what we now call "life sciences" h
as been a big industry in Michigan for many decades. Michigan pharmaceutical companies like Parke-Davis and Upjohn pioneered the industry, and Dow has produced medical devices.
"Only in the last decade or so have we really started counting life sciences properly. I was surprised to the scale of the industry several years ago, and I am certain it has a bright future in our state," Anderson said.,
"The connection with the research universities is critical to the research and development dollars that have kept flowing into the state even during the recession. That's one reason that wages in the life sciences often exceed $90,000 per year, and were growing even while most of the economy was contracting a few years."
Michigan has 146 hospitals, some with national and international reputations for research and breakthrough medical services.
"The Michigan Hospital Association's recent report shows healthcare has been one of the stabilizing factors through the recent years of financial stress," said Patricia Maryland, Dr. PH, president and CEO of St. John Providence Health System.
"At St. John Providence Health System we have an annual payroll of approximately $877 million," Dr. Maryland explained.
St. John Providence Health System includes five hospitals and more than 125 medical facilities in Southeast Michigan. It provides services such as heart, cancer, obstetrics, neurosciences, orthopedics, physical rehabilitation, behavioral medicine, surgery, emergency and urgent care.
"SJPHS has a long-time strong commitment to Detroit as well as all of Southeast Michigan," Dr, Maryland said. "Our flagship hospital — St. John Hospital and Medical Center — is located in Detroit and has served the community for 60 years. SJPHS invested $162 million in construction there of a new patient tower and doubled the size of the Emergency Department in 2007."
With people in Michigan living longer — including those with disabilities — the demand for long-term care is growing, which is placing tremendous financial pressure on state Medicare/Medicaid budgets.
Community Living Services (CLS), a nonprofit based in Wayne that focuses on keeping people out of long-term care facilities and at home as long as possible, is one of the largest providers in Michigan.
CLS serves Wayne, Oakland and Macomb counties.
"It is more than simply not institutionalizing people, it is about having and supporting a quality life in their community," said Jim Dehem, CEO of Community Living Services.
"There is a growing need and will be going forward for healthcare workers trained for these jobs," Dehem added.
Across the state, numerous entities are trying to stay ahead of the growing needs of healthcare. Following are a few.
Henry Ford Health System's growing girth
Detroit-based Henry Ford Health System is one of the country's largest and most comprehensive integrated healthcare systems.
It's made up of the 1,200-member Henry Ford Medical Group, five hospitals, Health Alliance Plan (a health insurance/wellness company), Henry Ford Physician Network, a 150-site ambulatory network and many other health-related entities throughout Southeast Michigan.
Henry Ford Health System directly and indirectly supports more than 37,500 jobs and the system's total impact on Michigan's economy was more than $5.8 billion in 2010.
With more than 23,000 employees, Henry Ford is the largest provider of healthcare services in Michigan.
"Healthcare organizations have also become one of the major employers in cities and states across the country and contribute significant positive economic activity to companies that do business with them," said CEO Schlichting.
Henry Ford also aggressively pursued economic development opportunities in Detroit, including plans to develop 300 acres of land adjacent to Henry Ford Hospital with more details to be announced in coming weeks. It also has collaborated with Wayne State University and Detroit Medical Center to revitalize Midtown through LiveMidtown.
BCBSM Eyes Urban Centers
Blue Cross Blue Shield of Michigan is taking an aggressive stance in Michigan as it has concentrated its workforce in downtown Detroit, Lansing and Grand Rapids.
Many are still surprised to hear BCBSM — a not-for-profit insurance provider with almost five million customers — has 8,000 employees in the state and an economic impact of $22 billion.
That ranks it behind only General Motors and Ford Motor Company in revenue.
Daniel J. Loepp, president and CEO of BCBSM, said it will complete its moves of an additional 3,000 workers from its suburban locations to downtown Detroit in June.
As part of that commitment, the Blues signed a 15-year lease to rent space in the 500 and 600 Towers of the riverfront GM Renaissance Center, which you can see from the window of Loepp's downtown Detroit office.
BCBSM also completed a top-to-bottom renovation of an old power station in downtown Lansing last year as it turned the long-vacant facility on the Grand River into a modern new headquarters for its Accident Fund Holdings insurance subsidiary.
And in 2003, the Blues transformed the former Steketee's department store in Grand Rapids into its West Michigan headquarters, a move that has helped gain clients, including furniture maker Haworth, just a month ago.
"We are proud to be part of the industry leading the way to improving Michigan's economic strength and stability," said Loepp, who grew up on Detroit's east side.
"The impacts of the jobs and wages, not to mention tax revenue, ripple through the state in a very positive way, providing good news even during times when other parts of the economy have struggled."
Grand Rapids'
Medical Mile
Perhaps nowhere in the state has a community rallied together so uniquely to market itself as in Grand Rapids, which is gaining international notice with its Medical Mile.
It is an effort started a few decades ago by well-known names of families like Van Andel, DeVos, Meijer and Secchia.
It has grown into an impressive billion-dollar- plus development of medical and research facilities nestled in downtown Grand Rapids along Michigan Avenue.
Medical Mile includes the Van Andel Research Institute, Spectrum Health's Butterworth Hospital complex, Michigan State University's Secchia Center Medical School, Meijer Heart Center, the Helen DeVos Children's Hospital and more.
Construction has been so rampant that the building crane is joked about by some as the official bird of Grand Rapids.
It's about economic development and providing world-class healthcare and R&D.
David Van Andel, son of the late Jay and Betty Van Andel, is chairman and CEO of the Van Andel Institute. (Jay Van Andel and Rich DeVos co-founded Amway, the global direct selling giant over 50 years ago. Mr. DeVos is on Amway's board.)
It was Van Andel's parents' dream to have a world-class medical research facility that
David worked to make happen.
The Van Andel Institute was founded in 1996 to do biomedical research in life sciences with a focus on cancer and Parkinson's disease.
"West Michigan has a lot going for it in the competition with established and emerging life science industries, both in the United States and abroad," said Van Andel.
"Strong and crucial relationships have been established between independent research institutes, universities and colleges, and clinical organizations, which can create partnerships critical for grant funding and large-scale clinical trials."
He referenced the region's R&D prowess as helping build a stronger future.
"A history of manufacturing, research and development, and technological expertise also makes the region a natural for investment and start-ups in the medical device industry," Van Andel said.
Oakland's Medical Main Street
When Southeast Michigan's economy was tanking a decade ago and manufacturing jobs were leaving in droves, Oakland County Executive L. Brooks Patterson decided diversification was the solution.
He came up with an action plan he called Emerging Sectors that looked to grow jobs in 10 sectors, and recognized the medical sector as the most promising on his list.
As a result, the county created its Medical Main Street initiative to foster business growth, which has led to more than $831 million in investments and 4,504 jobs.
More important, it is helping the region as it continues to build its reputation as a world-class destination for medical service.
"My goal was to bring together the disparate assets, create an awareness that over the last 15 to 20 years Oakland County had indeed become a center for excellence in healthcare, and that it was only a matter of time before Medical Main Street and Oakland County could challenge the Mayo Clinic and Cleveland Clinic for top honors – and we are well on our way," Patterson said.
(Carol Cain is the Emmy-winning senior producer and host of CBS62's "Michigan Matters." )