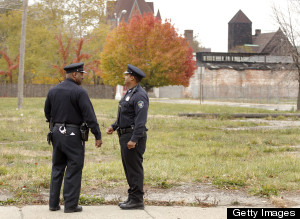 Detroit police responded to a tragic call from Pingree Street Wednesday afternoon. A 7-year-old boy had been found dead in what police are saying was a suicide.
"A family member found the male child, age 7, hanging from a bunk bed and went to get help," said Detroit Police spokeswoman Sgt. Eren Stephens.
Fox 2 reports it was the boy's 14-year-old sister who found him hanged with a belt.
Police officers administered CPR on the unconscious boy until EMS responded to the scene. Paramedics took the child to Henry Ford Hospital, where he later died.
According to Fox 2, police investigators say the boy may have been bullied at school. A neighbor, Harold Pleasant, told the station the boy was "a cheerful young man."
Police are not releasing the boy's name or details about the family.
Need help? In the U.S., call 1-800-273-8255 for the National Suicide Prevention Lifeline.