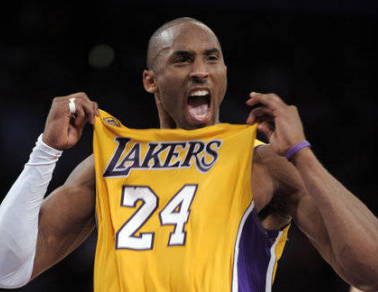 Looks like Kobe Bryant doesn't have a lot of respect for Deeeeeeeetroit basketbaaaaaaaall. In a post-game interview Monday night, the L.A. Lakers guard made it a point to distance his team's lack of success from the Motor City's less-than-fruitful on-court efforts.
"I'm not fading into the shadows if that's what you're asking," Bryant said. "I'm not going anywhere. We're not going anywhere. It's not like one of those things where the Bulls beat the Pistons and the Pistons disappear forever. I'm not going for that shit."
Bryant's comments came after the Lakers' 106-90 loss to the Oklahoma City Thunder Monday night, ending L.A.'s playoff run. Bryant scored 42 points — making 40-plus points in a playoff game for a career 13th time — but the Lakers couldn't pull it out.
To be fair, the Pistons haven't disappeared forever. They just haven't won an NBA championship since 2004.