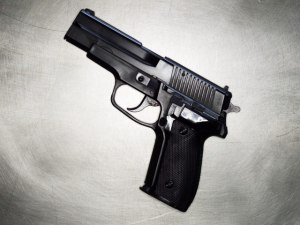 DETROIT (WJBK) – Alberta Rice discovered the body of her friend, 59-year-old Leslie Brooks, Friday night. He lived in the basement of her eastside home. She says she had been trying to reach him all day, and then something told her to check the basement.
"I touched him to shake him, and he was hard. So I touched his face, and it was ice cold," Alberta said.
Alberta called 911 and then called Leslie's family.
"When your phone rings at 2 or 3 in the morning, you know it's not something good."
When police arrived, they discovered that Leslie has been dead for some time. Medics told dispatchers that the man looked like he had died of natural causes. Police found no evidence of foul play, so the medical examiner decided not to see the body.
When Leslie's body was released to a funeral home, they discovered a gun shot wound on his chest. The funeral home called the medical examiner, and they took the body and performed an autopsy and contacted Detroit Police.
Alberta says investigators didn't show up to the house until one entire day later.
"Nothing was secured, nothing was taped off. I don't even believe that there could be an investigation now."
Police say there was very little blood at the scene, and Leslie was discovered face down. Medics barely moved the body and didn't see the gunshot. The chief of Detroit EMS says his medics followed procedure.
Detroit police said in a statement Tuesday that internal affairs planned to investigate. It says no further comment would be made until the investigation is complete.