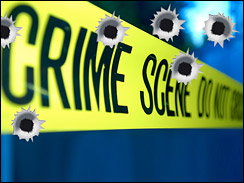 DETROIT (WWJ) – Three teens have been shot in Detroit, and one has now died. Detroit Police say it was a 'gang-related' drive-by shooting near Eastburn and Anvil on the city's east side, shortly after 4 p.m. Monday.
Detroit Sgt. Eren Stephens tells WWJ, that a 15-year old and two 16-year olds were shot. A 16-year old died. The other 16-year old was injured. The youngest teen is in critical condition.
Detroit Police Chief Ralph Godbee went to the hospital to talk to one of the survivors about the shooting, but the victim refused to help.
Police have no suspects in custody.