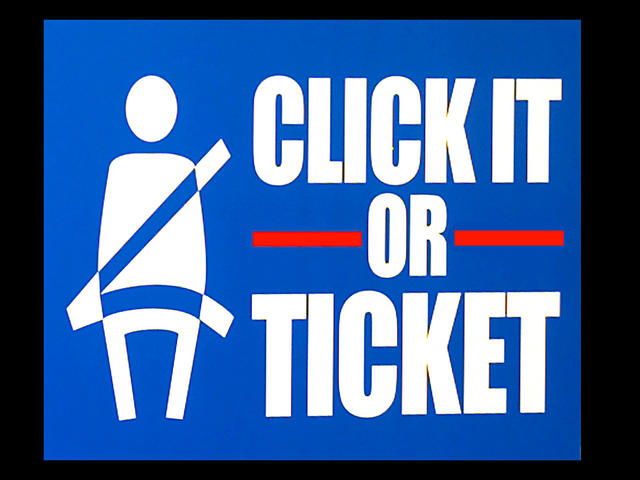 LANSING (WWJ) – If you don't usually wear your seat belt, area law enforcement may catch up with you.
The latest Click it or Ticket campaign kicks off Monday, where police will be ticketing you if they catch you not buckled up to increase seat belt use.
"Seat belts are the main thing to keep people safe in the event of a crash," said Anne Readett of the State Office of Highway Safety Planning. "They reduce the risk of death by about half in a crash."
Readett says 200 people who weren't wearing their seatbelts were killed in Michigan last year. She says a ticket will cost $65 with the enforcement period running through June 3rd.