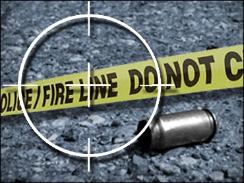 ALLEN PARK – (WWJ) Police were called to the home of a man believed to have shot his wife and then barricaded himself in his home.
The incident began late Sunday afternoon in the area of Warwick Street near Allen Road, when a call came into 911 from a woman who said she had been shot by her husband.
Police believe the man shot his wife in the stomach – causing her to run from the home and call police from a neighbors phone.
Allen Park police and SWAT teams responded to the home when the man refused to come out.
The man eventually surrendered to police and is now in custody.
The victim was taken to an area hospital and the is no word on the woman's condition.