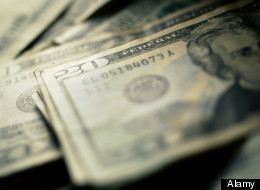 Despite their $1.1 trillion worth of buying power, African Americans are still largely underrepresented in the business sector when it comes to ownership, accounting for just 7 percent of all businesses, according to the U.S. Census in 2007, when the entrepreneur landscape was last surveyed.
Programs like the Venture Capital Access Program (VCAP), a partnership between Harvard Business School Alumni Angels of Greater New York (HBSAANY) and The National Association of Investment Companies (NAIC) are aiming to turn the tide, however.
A report last year indicated that black-business ownership may actually be on the rise, yet still, the challenge of funding lingers.
Bloomberg Businessweek's Diane Brady looked at the impact startups can have in providing jobs and stopping the erosion of the country's middle class and offered a closer look at why the disparity exists.
Black borrowers face "a perception out there that African Americans have an inferior skill set and expectations," argues R. Donahue "Don" Peebles, chairman and CEO of Peebles Corp., an African American real estate developer. "How do you start a business if banks won't lend?" asks the Reverend Jesse Jackson. Smaller nonprofit players such as Seedco Financial, which extends money and technical assistance to low-income entrepreneurs, may help some deal with the funding gap.
VCAP hopes to provide some of that capital as well, linking women and diverse entrepreneurs nationwide with access to venture capital that Ed Dandridge, President and Chief Executive Officer of NAIC, says is essential to innovation and job creation.
According to a press release on the program, entrepreneurs can apply through The Marathon Foundation website at www.marathonfdn.org. VCAP applicants will be reviewed in a series of screenings conducted by the Marathon VCAP selection committee, HBSAANY, and NAIC board members. Finalists will be announced Monday, June 18th and will present their business plans to HBSAANY angel investors at a Pitch Night in New York City on Wednesday, June 27th.