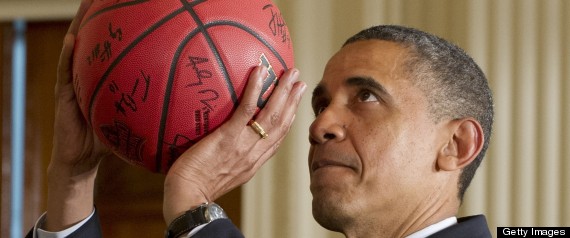 WASHINGTON — As he tries to become only the second Democratic president since Franklin Roosevelt to win reelection, Barack Obama is adopting much of the strategic playbook Republicans have developed and used for 40 years.
Of course, on the core substance of policy — tax rates, regulation and the size and role of government in the economy — Obama and the post-Reagan Tea Party Republicans couldn't be further apart as the fall campaign begins. And no matter how shrewd or cold-blooded his game plan, the president probably will lose if the economic outlook does not improve more by fall.
But campaign strategy does matter, and there the GOP has a track record and a theory that Obama has always found to his liking as a candidate.
It is more confrontational and definitive than the model used by Bill Clinton, who won election twice (but never with an outright majority) essentially by blurring his party's differences with a conservative GOP.
Starting with Richard Nixon in 1972, and moving on to Ronald Reagan in 1984 and George W. Bush in 2004, Republican incumbents assembled a strategic doctrine that includes the following basic plays: Stress culture, and exploit cultural and regional divisions, especially if doing so helps detract attention from a so-so (or worse) economic record. Declare one's own strength as commander in chief and the opponent's ignorance or weakness (or both) in military and foreign affairs. Paint the foe as out of the mainstream and/or elitist in terms of money, education or both. Highlight wedge issues to expand fissures in the other party. Where possible, speak in sweeping historical terms about the greatness and uniqueness of the country. And evoke symbols of manly recreational endeavor.
In one way or another, Barack Obama already has used all of those, and it is only May. Consider:
Single-Sex Marriage. By declaring his personal belief in the full right of gays and lesbians to marry, the president turned the four-decades-long culture war on its head. He is betting, and there are data to back him up, that the country has changed on this issue. He thinks that his timing is perfect and that he will push the GOP into a regional, cultural and historical corner. The initial, muted reaction of Mitt Romney's campaign shows that Obama might be right. The gay marriage move also dominated the news over a series of gloomy economic reports.

Who's the Elitist? For a generation or more, Republicans have managed to use cultural attacks as a way to paint Democrats as out of touch and out of the mainstream. Obama and his allies are now doing the same thing to Romney, on both culture and money, portraying him as a wealthy, authoritarian and isolated traditionalist.Osama Victory Lap. A week of solemn and sometimes over-the-top moves generated controversy and criticism. I even engaged in some of it. But for the first time since 1972, when Nixon successfully labeled George McGovern an anti-war appeaser, a Democratic presidential candidate has the upper hand on defense and foreign policy. Romney has no experience on the topics, and Obama will press his advantage.
Wedge Issues. The phrase is often misused. It means forcing the other party to defend an idea, policy or person in such a way that it divides the other party's base. The classic example, used for years if not decades by Reagan, was welfare, which split white and black working-class Democrats. Obama is trying to do the same thing to the GOP on immigration. His administration just filed suit against Arizona's controversial and, to many, egregiously anti-immigrant Sheriff Joe Arpaio. The goal is not just to bring him in line, but to make Republicans defend him.
Transitions in American History. President Obama has, from time to time, expressed his admiration for what he calls Ronald Reagan's transformational role in American life. Reagan was focused on fiscal matters and economic psychology; Obama sees himself as a transformational figure in terms of sociology, demographics and individual rights. Reagan "changed the trajectory of America" and restored economic hope. Obama might not be able to do the same economically, but he wants to sell another kind of hope.
Macho Symbolism. Obama isn't a Sunday rancher like Reagan or George W. Bush. But he is a good athlete and a fanatical fan, and uses both to burnish his regular-guy image on ESPN and elsewhere. The morning after his glitzy and colossal Hollywood fundraiser this week — just the kind of event that might paint him as "elitist" — heplayed basketball with his staff, George Clooney and Tobey Maguire. No disastrously Kerry-esque windsurfing photo ops for the president. And, by the way, Romney is admittedly not much of an athlete. Expect a lot more Obama hoops between now and November.