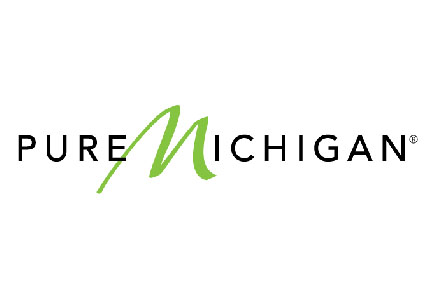 Gov. Rick Snyder today announced appointments and reappointments to the Michigan Economic Development Corp. (MEDC) Executive Committee.
The 20-member council sets the strategic direction of the MEDC, the state's lead agency for economic development.
"MEDC's work toward economic development is absolutely essential in reinventing Michigan and creating a better business climate," said Snyder. "I'm thrilled to appoint these six knowledgeable and dedicated professionals to help get Michiganders back to work."
Appointed:
Paul Hillegonds, of Plymouth, is senior vice president of corporate affairs for DTE Energy in Detroit. Previously, he served as president and chief executive officer of the nonprofit Detroit Renaissance. Hillegonds also served in the Michigan House of Representatives from 1979-1996, including terms as co-speaker and Speaker of the House. He holds a bachelor's degree in political science from the University of Michigan and a doctorate from the Thomas M. Cooley School of Law. He replaces Thomas Lewand.
Anmar Sarafa, of Bloomfield Hills, is founder and owner of the investment firm Steward Capital Management. He also is a joint managing partner of Munros Capital Management LLC, a managing member for Steward Real Estate Management and a general partner of Frankenmuth Brewery. Sarafa graduated with both bachelor's and master's degrees in business administration from the Ross School of Business at the University of Michigan. He replaces Haifa Fakhouri.
David Sowerby, of Troy, serves as portfolio manager at Loomis, Sayles & Co. in Bloomfield Hills. He has 25 years of investment management experience, including service as senior portfolio manager for Beacon Investment Management Co. in Ann Arbor. Sowerby earned bachelor's and master's degrees in economics from Wayne State University. He will serve the remainder of a term that expires April 5, 2018, following the resignation of Ann Marie Sastry.
Reappointed:
David Armstrong, of East Lansing, is chief executive officer of GreenStone Farm Credit Services, with more than 30 years of experience at the company. He also serves on the board of directors for the Michigan Livestock Expo, Rural Partners of Michigan and the Chicago Federal Reserve Bank's Advisory Committee on Agriculture, Small Business and Labor. Armstrong earned his bachelor's degree in animal science from Michigan State University and completed the Graduate School of Banking program at the University of Wisconsin-Madison.
Stephen Forrest, of Ann Arbor, serves as vice president for research at the University of Michigan. He also serves in several other roles at the university, including as William Gould Dow Collegiate professor of electrical engineering and computer science, professor of physics and professor of material science and engineering. Forrest earned his bachelor's degree in physics from the University of California, Berkeley and his master's degree and Ph.D. in physics from the University of Michigan.
Jeff Metts, of Charlotte, is president of Dowding Industries, an Eaton Rapids manufacturer specializing in heavy equipment, rail, automotive and wind energy components. He began at the company in 1997 as a sales representative. Metts has testified in front of numerous congressional committees and appeared at several conferences nationwide to speak about renewable energy.
With the exception of Sowerby, appointees will serve eight-year terms expiring April 5, 2020. Their appointments are not subject to the advice and consent of the Senate.