Lack of confidence holds Detroit's future hostage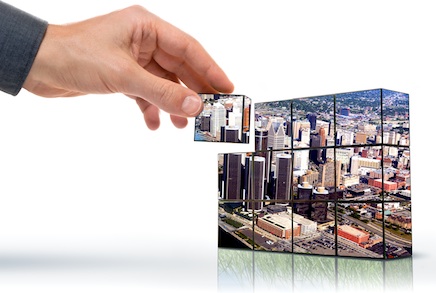 The clock is ticking, loudly. So loud, in fact, that at this crucial point, whether you support the Consent Agreement from Lansing that will purportedly right the wrongs of Detroit's financial woes or not is not of paramount importance. But whether you view the Consent Agreement as a takeover of Detroit government or a panacea to make the city financially sound, it is is your right to make that known clearly, as part of the debate on the governance and the financial wellbeing of the city.
Something is not clear in this whole matter of the Consent Agreement, and it makes you wonder who is telling the truth or has failed to communicate properly both to Detroit and Lansing in the days, weeks or months leading up to the drafting of Gov. Rick Snyder's Consent Agreement.
Last week I sat down with Mayor Dave Bing at Wayne County Community College District (WCCCD) for a conversation on the future of Detroit hosted by WCCCD's Global Conversation Speaker Series during which Bing categorically made it clear he won't sign the current agreement from the governor. But what is surprising was that the mayor said he only received the draft agreement hours before he was required to sign it. At the same time, Bing said he sent a plan to Lansing in October of last year and didn't hear from the governor or his lieutenants.
On the other hand, when I met with Gov. Snyder last week, he said he has been waiting on a plan that makes sense but hasn't received one. The governor feels the city is running out of time and he will not preside over the state's largest metropolis going under financially without some form of rescue.
So when you talk to Bing and his aides you hear one story. When you speak with Snyder and his team members, it is a completely different story. It's hard to believe which side is correct despite the evidence that both sides are concerned about how Detroit forges ahead.
But the problem that is not being discussed now is the lack of trust between Detroit and Lansing, as well as among Detroit elected officials themselves.
For the governor and the mayor to publicly spar so continuously as if both men were running for the same office shows a lack of trust between them, as the city is quickly running out of money. Added to that conundrum is the lack of trust among some members of the Detroit City Council and the mayor's administration.
In fact, Bing publicly scorned Council President Pro Tem Gary Brown at the WCCCD mayoral conversation, accusing him of running to the media before negotiations on the city's finances are even in place. Others have also pointed to Brown, including a popular political blog site Detroituncovered.com as the one who initiated the idea of a Consent Agreement with Lansing.
Brown has yet to publicly deny whether this is fact or fiction.
How Detroit moves forward is more important than a war of words in the public square. The city cannot expect to ride this serious financial storm if the key players in the room don't trust each other.
We can't expect to see any lasting progress in this hot button proposal if the various emissaries representing both Snyder and Bing fail to show they understand the magnitude of the crisis, or simply don't have any faith in each other.
Is it a case of a bad messenger carrying a good message or is it the other way around?
But one thing the Consent Agreement did is it created an unprecedented show of unity of Detroit government despite the fractions that existed within that government. In other words, the agreement woke from slumber those local elected officials who were sleeping, reveling in how much grandstanding and filibustering they can engage in, instead of a real plan to rescue struggling families in this city, rebuild Detroit and give confidence to businesses invested in this city.
The bottom line is that Detroit will have to confront the reality of its economic crisis. Whether that becomes a payless payday — though Bing has vowed it won't happen — we will soon know.
Snyder and Bing need to call a truce at a joint press conference as soon as the governor returns from Italy and show their resolve to tackle this financial tsunami, and then let their aides come into the room and do the remaining work.
If the aides are not capable or were responsible for the breakdown of communication, replace them immediately because this city's future cannot afford mediocre representation or inept leadership.
Snyder's state treasurer, Andy Dillon, the former Democratic House Speaker, is not well liked in some quarters of city government, especially among some members of the Detroit City Council.
If that's because of Dillon's cross-carpeting to the Synder Republican administration, that should not matter. He is the state treasurer and his words and his pen carry a lot of weight.
If the dislike for Dillon is part of what is fanning the strong opposition against the Consent Agreement, it certainly doesn't help address the issues at hand.
What the city and its leaders should do now is draft a constructive plan that makes the city financially sound and also protects the jewels of the city like the Detroit Water and Sewerage Department and others.
At the March 12 Michigan Chronicle Pancakes & Politics forum at the Detroit Athletic Club, Cynthia Pasky, CEO of Strategic Staffing Solutions and the chairperson of the Detroit Downtown Partnership (the group of major downtown developers), adomonished the governor in a very subtle way about the need for him to make a careful and smart decision that would not lead to any possible unrest in the city in the coming summer.
Pasky, a Detroiter, cited as an example the return of the Detroit Belle Isle Grand Prix this summer, which draws international attention and visitors to Belle Isle, hoping that such events would not be halted or interrupted by decisions that could have adverse impact on the overall wellbeing of Detroit, its
residents and businesses.
In the last week I've received many calls and spoken with leaders across the spectrum of business and politics as well as residents who still have to wait for hours for emergency runs or police calls.
They want things to change, soon.
The action or inaction of our leaders both in Detroit and Lansing can trigger a situation that would end up costing us more.
To avert that situation, it is time for both Gov. Snyder and Mayor Bing to rebuild trust. Let's face it, the mark of a leader is his or her ability to inspire trust among those they expect to follow in their footsteps.
Snyder and Bing would do well to ponder the words of Abraham Lincoln, "The people when rightly and fully trusted will return the trust," and those of John F. Kennedy, "We are not afraid to entrust the American people with unpleasant facts, foreign ideas, alien philosophies and competitive values. For a nation that is afraid to let its people judge the truth and falsehood in an open market is a nation that is afraid of its people."
Bankole Thompson is the editor of the Michigan Chronicle and the author of a six-part series on the Obama presidency, including "Obama and Black Loyalty," published last year. His latest book is"Obama and Christian Loyalty" with an epilogue written by Bob Weiner, former White House spokesman. His upcoming books in 2012 are  "Obama and Jewish Loyalty"and "Obama and Business Loyalty."  Listen to him every Thursday, 11:30 a.m., on WDET 101.9 FM Detroit and every Sunday, 9 to 10 p.m. on "The Obama Watch" program on WLIB 1190 AM-New York. E-mail bthomps,on@michchronicle.com.