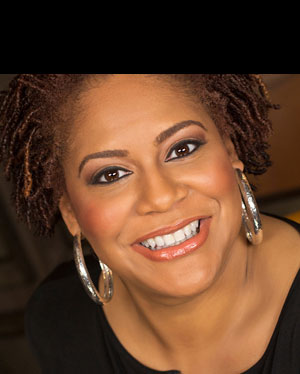 Actress, comedienne and author Kim Coles will host the first Michigan Chronicle Excellent You Women's Empowerment Panels in conjunction with the newspaper's fifth annual Women of Excellence High Tea.
The Excellent You Empowerment Panels will take place Friday, March 30, 2012 beginning at 1:00 p.m. at the Westin Book Cadillac Hotel in Detroit. The two-hour session will be comprised of two panels featuring prominent women from the region and across the country.
The first panel, entitled "The Insiders Circle: A Pathway to Obtaining Corporate Board Appointments" will be moderated by Pamela McElvane, president and publisher of Diversity MBA Magazine and include panelists Beth Ardisana, president & CEO, ASG Renaissance; Faye Nelson, president and CEO, Detroit Riverfront Conservancy; Vivian Pickard, president, GM Foundation and director, corporate relations, GM; and M. Alexis Scott, publisher & CEO, Atlanta Daily World Newspaper. With each of the panelists currently holding corporate board positions, the panel will address the prerequisites for corporate board positions, first-hand preparation advice, success stories and tips regarding how to overcome obstacles to entry.
The second panel, titled "Simply Your Best: Achieving a Work-Life Balance That's Right For You" will focus on how today's professional woman can have it all by finding a work-life balance that is right for her. Panelists for this discussion include noted psychologist Dr. Gail Parker, Rev. Dr. Wilma Johnson, pastor of New Prospect Missionary Baptist Church, and Dr. Kimberlydawn Wisdom, vice president, Community Health Education & Wellness, Henry Ford Health System. Kim Coles will serve as moderator for this panel.
Coles, best known for her role as Synclaire on FOX's ground-breaking comedy series Living Single, also adds author to her list of credits with her best-selling book, I'm Free but it Will Cost you: The Single Life According to Kim Coles. With her latest venture, she is taking that same guiding spirit and empowering people, combining comedy and inspiration with Open the G.I.F.T.S., a transformational program designed to inspire her fans to discover their own true G.I.F.T.S. so they can share them with the world.
Tickets for both the Excellent You Panels and Women of Excellence High Tea are on sale now. To purchase tickets or for more information call (313) 963-8100 or click here.