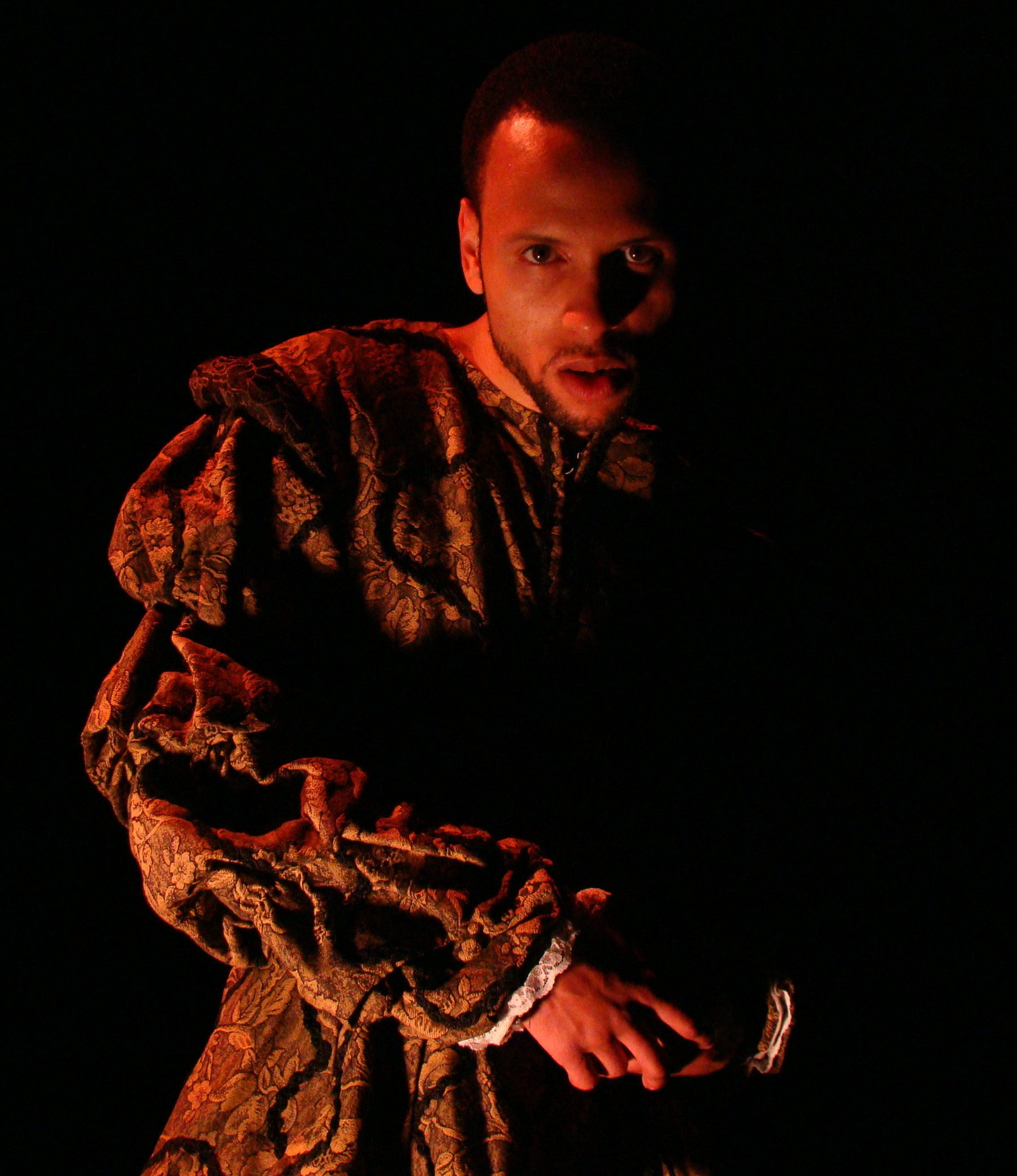 The Hilberry Theatre Company will re-create history with William Shakespeare's famous tale of Richard III. Richard is a deformed man who removes all obstacles and people that stand between him and the crown of England. An ambitious political genius and one of the most notorious villains ever written, Richard will be brought to life by Detroit native and first-year actor Edmund Alyn Jones. Richard III runs in rotating repertory until Feb. 25, 2011.
Although new to the Hilberry, Jones is no stranger to Detroit audiences. He was born and raised in Detroit, where he attended Laura F. Osborn High School and was Valedictorian. He earned his BFA in Theatre Performance from the University of Michigan and is now pursuing his MFA at Wayne State University. He has performed at several area theatre companies, including the Gem, Music Hall, City Theatre, Furniture Factory, Magenta Giraffe and Mosaic Youth Theatre of Detroit. Jones is an ambitious man and has proven to be an inspirational role model for the city's youth.  While at the Hilberry he hopes "to inspire young black actors to reach for something like this. I want to bring my heart and vulnerability to the stage and move people to wake up a little and enjoy life with more intensity. Besides," he joked, "how often do you see a nice, friendly black guy from Detroit portray a cranky, bloodthirsty, hunchbacked English monarch?"
Utilizing his Detroit roots and education, Jones plans to create a fresh, new Richard. With a background in both professional clowning and classical theatre, Jones hopes to marry his skills and authentically portray the hunchbacked villain while staying true to Shakespeare's text. "Richard is a man of extreme measures," said Jones, "and I am an actor of extreme vocal, physical, and spiritual energy. I hope our audiences leave this production feeling like they experienced my very soul put on display for them." Jones's upbeat and intense personality will surely keep audience members engaged and wondering if they should be cheering on the bad guy.   
Richard III cast members include Edmund Alyn Jones (Richard III), Carollette Phillips (Lady Anne), Alan Ball (Buckingham), Samantha Rosentrater (Queen Elizabeth), Erman Jones (Stanley), Jason Cabral (Ratcliffe), Chris Ellis (Hastings), Adam Maslak (Grey), Andrew Papa (Richmond), Peter Prouty (King Edward), Vanessa Sawson (Clarence), David Toomey (Catesby), Jordan Whalen (Rivers), Lorelei Sturm (Dutchess of York), Sara Hymes (Brakenbury), Alex Hill (Prince Edward), Marlina Murkowski (Clarence's Daughter) and Erin Hildebrandt (Young Duke of York).
Production team includes Mercedes Coley (production stage manager), Jacee Rohlck (scenic designer), Christa Koerner (costume designer), Jason Pratt (lighting designer), Mike Thomas (sound designer), Curtis Green (technical director), Michael Wilkki (props master), and Robert Lima (ublicity manager).
Tickets are $25-$30 and are available by calling the Hilberry Theatre Box Office at (313) 577-2972, online at www.hilberry.com, or by visiting the box office at 4743 Cass Ave. on the corner of Cass Ave. and Hancock.