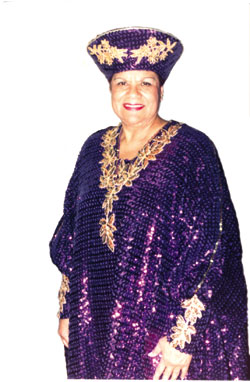 As a part of our 75th anniversary celebrations, the Michigan Chronicle is inviting its readers to submit their memories of Detroit.
If you have a memory of a Detroit personality, Michigan Chronicle columnist or Detroit-based business, tell us about it. We want to hear from you.
Submit your "I Remember Detroit" entries at: irememberdetroit@michronicle.com before Nov. 3 and you will be entered to win seating for two at the Michigan Chronicle's 75th Anniversary Gala event at MGM Grand Detroit on Nov. 19.
Editor's Note: We graciously received permission to reprint today's entries from www.detroitmemories.com founder Eileen Trombley Glick.
YOU REMEMBER DETROIT IF…
You remember no music broadcasts on Sunday nights…except on WJLB, the soul station. They would play Aretha Franklin, Temps, Marvin Gaye, Jackie Wilson. Their main sponsor was the Gold Room at the 20 Grand nightclub. "Come on down to the Gold Room at the 20 Grand, where one bean will put you on the scene, so be keen, like Ernie D."
You shopped at Wrigley's where they had child-sized grocery carts.
You know "Brewster the Goebel Rooster" was the Detroit Tigers sponsor.
You listened to The Electrifyin' Mojo on WJLB at night as he landed the mothership, and funkified listeners as members of the Midnight Funk Association.
You remember the German U-505 submarine visit to Detroit in the early '50s.
You can answer the question, "When was the last time you had a good slug of red pop?"
You remember going to the Boy's Club on Livernois off Michigan Ave.
You remember listening to Joltin' Joe Howard on WCHB.
You remember Butterball Jr. (Wade Briggs) broadcasting live from White's Record Shop at 12th and Ferry Park on WCHB-AM and WCHD-FM and sayng "Wade Briggs is my Christian name, Butterball Jr. is my claim to fame."
You went to Epps Army Surplus, Kay's Soda Shop, Curtis Market, S&C Restaurant and Varsity Lanes…all on Livernois.
You remember J.P. McCarthy's Christmas sing-alongs in front of City Hall, later at Kennedy Square, complete with hot chocolate and donuts for all, and his charity golf outings. But mostly his voice over the WJR airwaves, with a demeanor capable of softening the hardest of hearts.
You can't hear Ray Charles' song "What'd I Say" without thinking that on Sunday you need to "take Telegraph Road to Sibley and drive one mile east to Dix." Or to the voice of the Detroit Dragway, Rube Weiss, who, among others, recorded their commercials.
You remember the elderly European gentleman in front of Hudson's selling steamed chestnuts.
You remember Jo Mendie, the chimp at the Detroit Zoo that roller skated and rode a tricycle.
You remember using your school bus card so you could ride for the DSR for a dime.
You called the Pipeline on Saturday afternoons and shouted out your phone number in hopes that a teen (of the opposite sex, of course) would call you back.
You never called Six Mile Road "McNichols."
You remember Prophet Jones and Father Divine.
You roller skated at the Nine Mile and Van Dyke Motor City Roller Rink.
You drank hot Vernor's when you were ill, on cold days after a walk home from school, or at outdoor events in wintertime.
Channel 2's two-time lead anchor Joe Glover and Detroit's first African-American female news anchor, Beverly Payne.
WJLB-AM's Donnie Simpson, "The Luv Bug."
Bob Reynolds and Charlie Sanders broadcasting Detroit Lions games.
You remember Popsicle Pete, the man who came around the Parkside Projects with the best homemade popsicles in his little cart.
You remember when Detroit had a Playboy Club.
You remember the window signs, "This family will not be bussed."
You remember the Gratiot "castle" of Mother Waddles Perpetual Mission.
You remember Lottie the Body who did exotic dancing at the Brass Rail on Grand Circus Park.
You can still sing the Roy O'Brien jingle, "Stay on the right track to Nine Mile and Mack…"
You remember your mom taking your burned-out lightbulbs to Detroit Edison to exchange for new ones.
You remember the J. L. Hudson Co. (known to us as just "Hudson's") building on Woodward Avenue occupying an entire city block.
You remember watching Cadillacs being made on Clark Street.
Or the big electronic sign at I-94 and I-75 that tracked new vehicle production.
You remember Martha Jean "the Queen," radio personality.
You remember when there were signs on the lawns of homes in Highland Park during the block-busting years that said "This home NOT for sale."
You remember when Sunday meant getting dressed up to go to church, family dinners, quiet streets and closed stores.
You pronounced Kmart as Kmarts, and Ford as Fords.
You had an "uncle" (Joshua Doore) in the furniture business.
You remember Belvedere Construction's phone number TYler 8-7100 and their mottos: "We Do Good Work" and "Have No Fear With Belvedere."
You remember watching the billboard that blew smoke rings at Grand Boulevard and Gratiot while waiting at the bus stop.