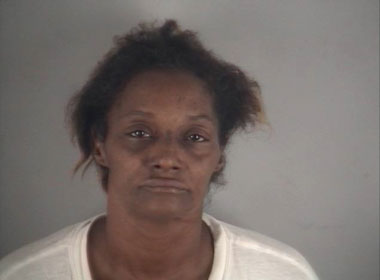 Stacey Renee Anderson will be arraigned today in 36th District Court in connection with the death of her grandmother, Leena Green of Detroit.
Anderson, 49 allegedly set fire to her grandmother's house located in the 4600 of Pacific in Detroit shortly after midnight on Sept. 22 after the grandmother denied her access. The fire resulted in the death of Green, 88 and the injury of a male and female.
She has been charged with felony murder which carries a mandatory life sentence, assault with intent to murder and assault with intent to murder, both punishable up to life, and arson of a dwelling that carries a 20-year sentence.
She is expected to be arraigned between 1 p.m. and 3 p.m.
Updated 5:02 p.m.: Anderson is expected to be arraigned Sat., Oct. 2 between 11 a.m. and 1 a.m. according to Wayne County Prosecutor Kym L. Worthy's office.
"Sadly this is yet another in a recent series cases designed to prey on our elders. The alleged activities of this defendant resulted in the death of her 88- year-old grandmother," Prosecutor Worthy said in an earlier statement. "Elder abuse is escalating at a very disturbing rate in this county."