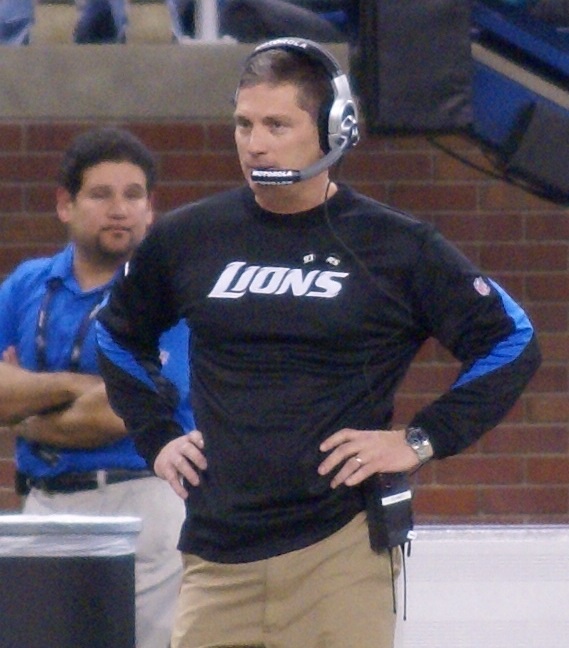 "I think we made strides in a lot of areas," Jim Schwartz said on the first day of training camp.
The Detroit Lions coach opened camp with a press conference and discussed the new look roster that includes high draft picks Ndamukong Suh and Jahvid Best as well as big name free agents like Nate Burleson and Kyle Vanden Bosch.
Suh and Best were without contracts as of Friday afternoon, but Schwartz wasn't overly concerned that deals weren't yet in place. He anticipated Best getting signed fairly soon because the picks around him (27th, 28th and 32nd) had all just recently finalized contracts. Suh's deal might take a little longer because the Lions and Suh's agents are still waiting to see what the Rams do ahead of them.
"When one domino falls all of sudden you get a lot more," Schwartz said. "I think the biggest domino in this draft is obviously Sam Bradford."
As long as neither player misses significant time, Schwartz said it wouldn't be an issue.
Schwartz was very upbeat about the roster the Lions were bringing into camp. He was especially pleased with the improvements the team made at the offensive skill positions. One of the team's biggest flaws last season was not having enough weapons to help Calvin Johnson. This year he said that shouldn't be an issue.
"The more weapons you have the better prepared you are," Schwartz said. "We have one of the best players in the NFL in Calvin Johnson, but it's not that difficult to take one player out of the game plan. You can devote enough resources to take one player out of the game, the difference is having other guys that can make the plays."
Best and Burleson will help with that, but so will the additions they made to the offensive line like Rob Sims.
The other big upgrade on offense will be the maturation of Matthew Stafford. Schwartz is confident that with a full offseason under his belt, the 22-year-old will take a big leap this year.
"The biggest improvement that we made in the off-season is at the quarterback position because Matt Stafford went through an entire off-season," Schwartz explained. "He was here every day throwing on the field, working out, studying film, he was in the playbook – all those different things."
Plus, this year in camp Stafford only has to think about one thing.
"His whole objective now is to just get better, not everything else," Schwartz stated.
About Post Author