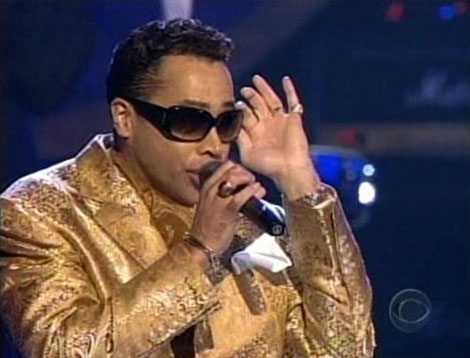 It is interesting how certain slang terms are popular in the moment, but fairly quickly fall out of favor and subsequently become identified with another time. For example, none of us would think of describing something as "out of sight," or if leaving an event, the words "split the scene" would not come to mind.
And then there are words that start out as slang but evolve into a permanent parts of the vernacular.
"Cool" is a perfect example. It's been around for about 60 years and will continue to be. I heard a very young lady playfully describe a man as being "too cool for me."
The term goes all the way back to the 1930s and is generally attributed to famed jazz saxophonist Lester Young. Soon it was commonly used in jazz circles and worked its way into general usage after World War II.
"Cool" — both the word and the concept — got a huge boost in the early 1980s by Morris Day when he and the other members of the Time recorded "Cool," featured on their self-titled debut album. And, of course, being "cool" became an essential part of Day's stage persona and still is.
"Cool" stopped being a trendy word a long time ago. Now it's just a word.

"UNREASONABLE" is the word Wesley Snipes used in his appeal following his sentencing for not filing taxes for three years. The judge disagreed and said the sentence stood.
I also believe it was too harsh. I think he should have gotten one year, fined and been required to pay the government what it is owed.
This seems to be an era of "group returns." BLACKstreet is performing again, only this time as "Teddy Riley and BLACKstreet." Bell Biv DeVoe is back on the concert scene.
And now comes word that Dru Hill has re-formed. But lead singer Sisqo acknowledges, "It's a new day," and there is the possibly that old fans may not be especially interested, and certainly the younger audience has its own favorites.
It is likely that these groups are re-forming because nothing much was happening for individual members since the disbandments.
JO THOMPSON, the talented, ultra-classy singer-pianist from Detroit who is known in many parts of the world and has performed at Carnegie Hall, has a new CD titled "Ms. Jo Thompson, Forever Fabulous," backed by the J.C. Heard Orchestra. It can be ordered at www.jazzjewels.TV.
On Aug. 7, Thompson will perform at the Metropolitan Room in New York. The show, conceived by her manager and son, Greg Dunmore, is a tribute to Lena Horne titled "Thank You Lena!!!"
Nick Cannon does a great job as host of "America's Got Talent." He's perfect for the job: polished, well-spoken, smooth, likable, easy for viewers to look at. And Wayne Brady does an excellent job hosting "Let's Make a Deal."
CONCERT tours are being canceled or cut back with increasing regularity. The problem is that ticket prices have become outrageous and a growing number of people are saying "no thanks."
Of course, even if that were not the case, this year's "American Idol" tour may still have had to drop eight cities because last season was a real snoozer.
In a recent column I noted that Patti Austin is the goddaughter of Quincy Jones and was also the goddaughter of the late, great Dinah Washington. Reader Ruby Ware sent a letter informing us that Washington and Jones were a couple at one time. This has been confirmed by Austin.
We received e-mail from Shirley Jones, former lead singer of the Jones Girls. Her new album, "Feels Like Heaven," will be released soon. She also reports that she, Jean Carne and Gwen McCrae recently did a show in London called "Queens of American Soul." The 3,500-seat venue was sold out.
Even though Eminem is a consistent top seller in the Black community, and his latest album, "Recovery," is currently No. 1 on the national R&B/Hip-Hop chart, his concert audiences are predominantly White. The racial composition of the audience at the Eminem/Jay-Z concert on Sept. 2 at Comerica Park will be interesting.
People assume that celebrities are always doing something "exciting." Not so. Rihanna, for example, says when not working, "I just watch TV all day."
BETCHA DIDN'T KNOW…that the Miracles were the first Motown act to appear on "American Bandstand." The year was 1961.
MEMORIES: "Let's Start the Dance" (Hamilton Bohannon), "Love Won't Let Me Wait" (Major Harris), "Fame" (David Bowie), "There's Nothing Better Than Love" (Luther Vandross with Gregory Hines), "I Can't Stand the Rain" (Ann Peebles), "Everybody Loves a Lover" (the Shirelles), "Make You Sweat" (Keith Sweat), "I'm Gonna Make You Love Me" (Diana Ross & the Supremes and the Temptations), "Outstanding" (the Gap Band), "Ms." (David Oliver).
BLESSINGS to Ruby Ware (thanks for the kind words!), Estelle Jones, Dorian and Wendy McClure, Calvin Brooks, Dave McMurray, Brenda Franklin, Leni Sinclair, Leonia Lloyd, Andrew Strong and Yukia Winston.
WORDS OF THE WEEK, from Wayne Dyer: "You can't be lonely if you like the person you are alone with."
Let the music play!
(Steve Holsey can be reached at Svh517@aol.com and PO Box 02843, Detroit, MI 48202.)
About Post Author