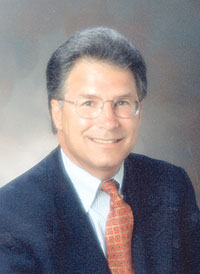 Picture yourself in the water where you can't swim, bobbing and gasping for air. It's sink or swim time. Either create the atmosphere for success or be doomed to failure. Necessity is, after all, the mother of invention.
Is there any state that has been sinking more than the Great Lakes State? The Mitten State has been backhanded economically for the better part of the "lost decade."
As the second decade of the new millennium gets under way, Michigan is the candidate most in need of transformational change. After losing nearly a million jobs over the last decade, Michigan has been bobbing and sinking for quite some time.
We know what the problems are, but the solution requires leaders willing to commit to unconventional, bold, innovative solutions.
Recovery – Right Around The Corner?
Optimism is in the air once again.
The past month provided some rays of sunshine as Ford Motor Company stock soared along with $2 billion in profit for the 1st quarter. GM paid back some government loans early (albeit, with government money) and economists forecast manufacturing growth with Michigan's economy growing by 3 percent. And there are predictions that unemployment will decline slightly later this year.
All good signs, but let's not strike up the band and start singing just yet.
The economic downturn, as painful as it has been, forced business, governments and schools to think and in some cases, act differently. Some have pushed themselves off the bottom of the pool and learned to dog paddle, if not swim, in these turbulent times.
The auto companies found the bottom of the pool by shedding costs, others, through thoughtful, creative and bold management (Ford). Still others were forced into bankruptcy (GM and Chrysler). Finding the bottom, despite the pain, and having a solid foundation can help these companies recover. This is good news for these businesses and will help the state's economic coffers.
Change – Resistance is Futile?
Without vision and leadership, however, this "good news" might stifle ongoing restructuring and reforms necessary for state government, counties, cities and education that have resisted these necessary changes during tough times. Now is the time to accelerate reform and restructuring, not slow down and stop.
Shifting Gears: Do We Want To Be Pioneers Or Settlers?
Michigan has not shed enough old policy, practices, attitudes and laws – that are keeping us on the bottom of the pool. Until we do, we will not have a strong foundation on which to build.
Michigan still: • has too many local school districts and local levels of government that absorb resources without corresponding benefits
• talks about investing in education — but doesn't
• spends more locking people up than we do on higher education
• is without a sensible regional mass transportation system
• has a nonsensical tax structure tied to the last century and does not allow for investment, job training and education to make us stronger
• has a structural budget problem that will remain unbalanced even as the economy improves
• has no plan to maximize engagement and seek investment from emerging economies from BRIC countries — Brazil, Russia, India and China
• lacks the political will to make necessary changes to position the state for the new realities of a global economy where ideas and jobs can and do move around the world effortlessly.
Michigan at the crossroads: Pioneers or settlers?
Michigan must come to the realization that as a state we must take our foot off first base in order to steal second. We must cast off that "we have always done it this way" mentality and make bold aggressive changes if we are to thrive in this transformational, global, knowledge economy.
Our goal should be to make Michigan the "brain bank" of the — world where everyone comes to deposit and withdraw.
Innovation, by its very nature, requires risk. It requires acting on, implementing, creative ideas to make positive change.
Michigan does not lack for innovative ideas, but it lacks the political will and leadership necessary to implement ideas that are currently on the table.
When it comes to public policy innovation in Michigan, there are ideas aplenty from such diverse groups as:
• Mackinac Center, www.mackinac.org, <https://www.mackinac.org>
• Citizens Research Council www.crcmich.org
• The Center For Michigan, www.thecenterformichigan.net, <https://www.thecenterformichigan.net> • Michigan's Future www.michiganfuture.org, <https://www.michiganfuture.org>
• Business Leaders For Michigan, www.businessleadersformichigan.com <https://www.businessleadersformichigan.com>