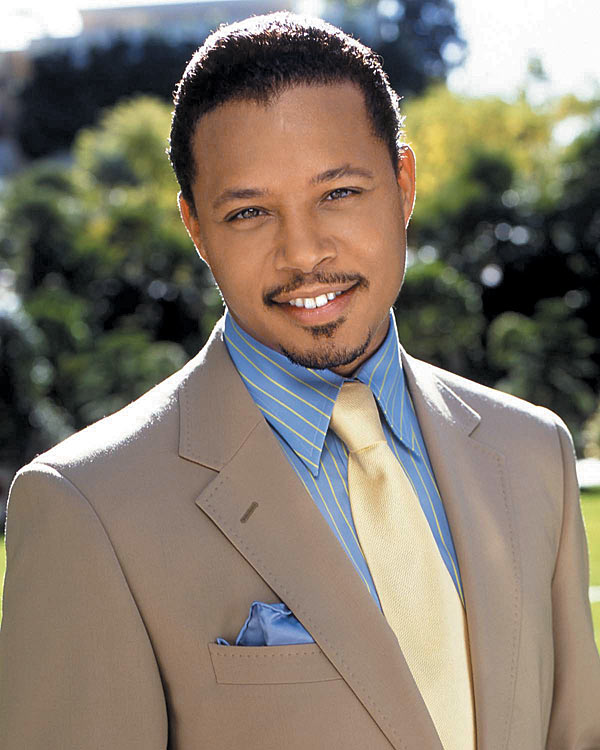 The passing of the amazing Lena Horne brought to mind again the fact that when once-in-a-lifetime stars leave us, there is a kind of emptiness.
Their bigger-than-life status, originality and impact are such that there is literally no one to even come close to matching their importance, let alone "replace" them. As Dan Akroyd put it, "There are no successors."
We are talking about such icons as Sammy Davis Jr., Ella Fitzgerald, Frank Sinatra, Duke Ellington, Michael Jackson, Judy Garland, Miles Davis, Sarah Vaughan, James Brown, Count Basie and Luther Vandross.
Also, Jackie Wilson, Marvin Gaye, Eartha Kitt, Elvis Presley, Dinah Washington, Barry White, Nina Simone, Isaac Hayes, Billie Holiday, John Lennon, Sam Cooke and, of course, Ms. Horne.
They are timeless treasures. Thank God they were here and, in a very real way, still are and always will be.
TERRENCE HOWARD is certainly a believer in diversity with regard to the film roles he accepts.
At the end of this month, production is scheduled to begin on "Winnie," the biopic on Winnie Mandela with Oscar winner Jennifer Hudson in the starring role. Howard will portray Nelson Mandela.
It's hard to believe that Stevie Wonder turned 60 last week. Wow, just think, nearly five decades have passed since 1962 to 1964 when "Little Stevie Wonder" was singing "Contract on Love," "Castles in the Sand" and his breakthrough hit, "Fingertips – Pt. 2."
Kimberly Locke, who placed third in season two of "American Idol," has signed on with A.I. judge Randy Jackson's dance oriented Dream Merchant 21 label. She will also soon introduce a reality TV show called "Makin' the Curve." It's about the formation of a singing group consisting of plus-size ladies.
IT HAS TAKEN me quite some time to decide whether or not I like television and radio personality Wendy Williams. She is very different, that's for sure. So in-your-face, sometimes wicked and certainly gossipy. But on the other hand, she can be very funny, sweet and she's always "up." And then there's all that excessive hair. (Does she purchase it by the pound?)
Still not sure how I feel about Wendy Williams….okay, I like her….I think.
Samuel L. Jackson gives new meaning to the term "working actor." I have never heard of anyone making so many movies. It seems that at any given time Jackson is in one or two current movies with numerous others on the way.
For 2010, for example, he has "Iron Man 2" and "Unthinkable," plus does a voice in two other films, has one movie in post-production, one being filmed now, three in pre-production, nine in development and two that have been announced. (Amazing!)
Jackson will be 62 in December, and for him that means nothing.
WHEN PHIL COLLINS takes on a project he goes all the way. To give his album of Motown remakes, "Going Back," more authentic, he flew three of the Funk Brothers, Motown's stellar band, to his studio — in Switzerland!
Sydney J. Harris, whose syndicated column (about life) used to run in the Detroit Free Press, was one of my favorite columnists. Here is one of his many interesting, insightful quotes:
"The principal difference between an artist and an entertainer is that an artist would rather be criticized by the knowledgeable than approved by the unknowledgeable. While an entertainer doesn't care where the applause is coming from if it is steady and loud enough."
Steve Harvey's book, "Act Like a Lady, Think Like a Man," is being made into a movie via Screen Gems.
BETCHA DIDN'T KNOW…that Donna Summer's married name was actually "Sommer." The record company made a mistake so she decided to just let it stay "Summer."
MEMORIES: "Band of Gold" (Freda Payne), "You're the One For Me" ("D" Train), "How Can I Ease the Pain?" (Lisa Fischer), "Tossin' and Turnin'" (Bobby Lewis), "This Is For the Lover in You" (Shalamar), "Dedicated to the One I Love" (the Shirelles), "Heavy Fallin' Out" (the Stylistics), "Sensitivity" (Ralph Tresvant), "Follow Your Heart" (the Manhattans), "Our Love" (Natalie Cole).
BLESSINGS to Oneitha Edwards, Deborah McIntosh, Willy Wilson, Robert Kerse, JuJuan Taylor, Joan Hooks-Polk, Renaye Coles, Karen Dumas, Sherrie Farrell and Bruce Knight.
WORDS OF THE WEEK: "The only bigger fool than the know-it-all is the person who argues with them."
Let the music play!
(Steve Holsey can be reached at Svh517@aol.com and P.O. Box 02843, Detroit, MI 48202.)