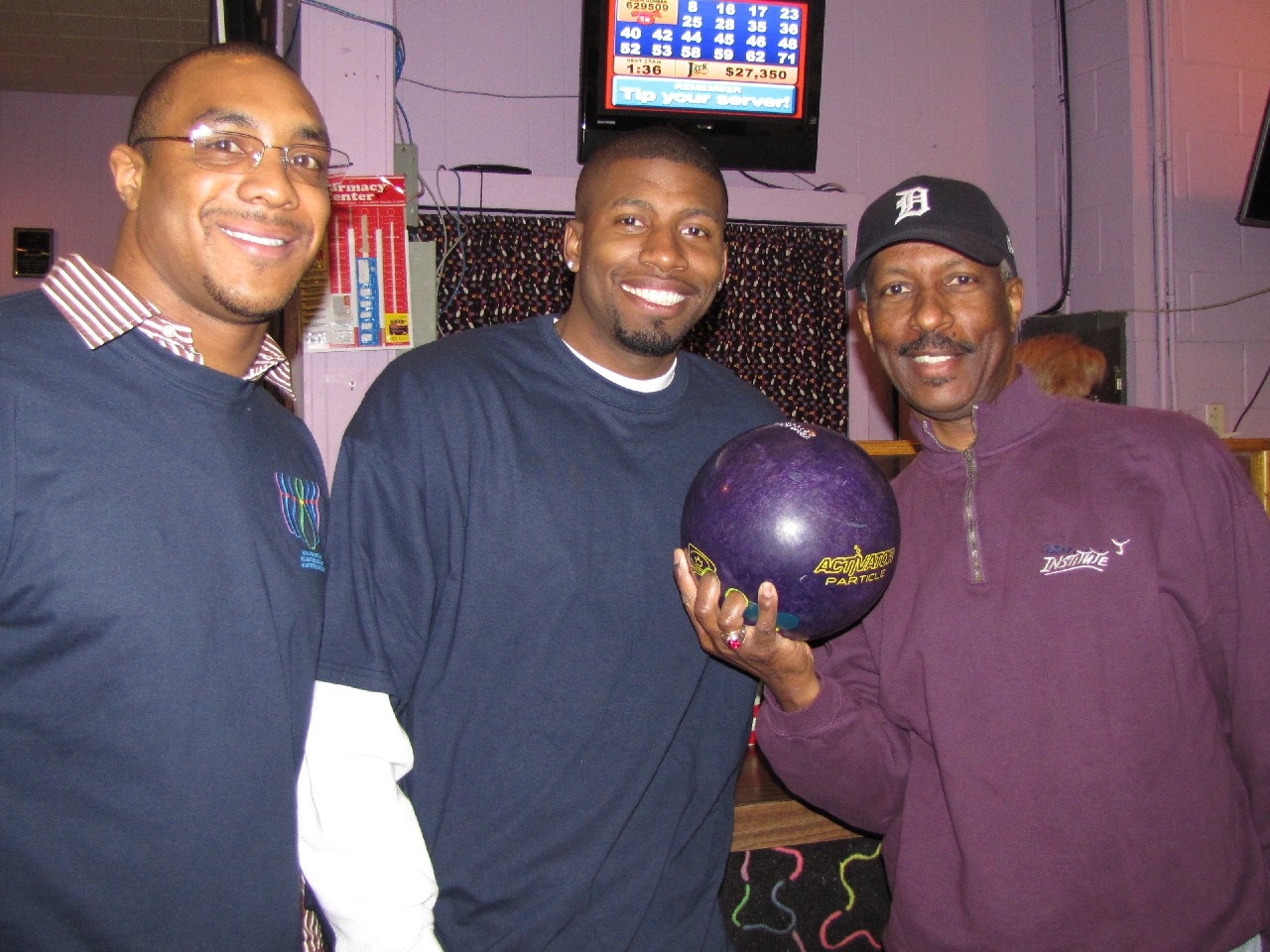 On a clear and sunny Saturday in April over 400 people were packed into a local Community Bowling Center with one purpose in mind — making a difference in the lives of young Detroiters. The Annual Bowl for Kids Sake Challenge was under way and employees, friends and family members of Blue Cross Blue Shield of Michigan (BCBSM) of Michigan and Blue Care Network (BCN) were not only raising funds but awareness to the critical need for mentors for Big Brothers and Big Sisters of Metropolitan Detroit (BBBSMD).
Michele Samuels, vice president and general auditor, BCBSM, and also a board member for Big Brothers Big Sisters, expressed how important not only the Bowl for Kids Sake Challenge is but the need for children to have mentors.
"This is an opportunity for people in the company to get together, have good fellowship and also to be actively engaged in the Big Brothers Big Sisters mentoring program," said Samuels.
The need for mentors in the metropolitan Detroit community is great. Big Brothers and Big Sisters works consistently to help fill that void and make a positive and lasting impact on young people in this community. Blue Cross Blue Shield of Michigan launched a mentor recruitment campaign to get its associates out into the community and into the lives of children for their well- being.
Currently, BCBSM has 100 mentors volunteering in six elementary schools in Wayne and Oakland counties with the Big Brothers Big Sisters Lunch Buddies program. The mentors ("Bigs") meet with their mentees ("Littles") ever other week at lunchtime to bond with conversation and activity. Bill Toples, director, Community Responsibility, BCBS of Michigan, says that corporations need to bring more than just brick and mortar to the city.
"We are proud to have the most volunteers in the program. We want to be a good corporate citizen. It is no secret where we make our money. We have to be a part of the community and display citizenship. At the end of the day it is about the kids," said Toples.
"Blue Cross Blue Shield of Michigan's involvement and service to Metro Detroit where so many people go without is necessary," said Dara T. Munson, president and CEO, Big Brothers Big Sisters of Metropolitan Detroit.
"The young people we serve are going into situations they didn't create. Mentoring is transformative. The one-to-one relationship with a caring mentor creates a relationship which alters for the better a young person's frame of reference when they realize somebody in this world cares for them. Big Brothers and Big Sisters is extremely appreciative of the volunteer hours and the financial resources that make a positive impact on the children of southeastern Michigan."
Dr. James Young, chairman of BBBSMD Board of Directors, who witnessed the successful Bowl for Kids Sake event, applauded Blue Shield of Michigan for pulling out all the stops to raise over $64,000 to support BBBSMD mentoring services for kids.
"BBBSMD is the nation's oldest and most respected donor-driven mentoring organization. We served over 1,215 children last year so financial support is necessary," said Lola Rushin who was coordinator of the event. She recognizes the importance of corporations not cutting their financial giving to BBBSMD, adding, "We appreciate during these tough economic times companies and corporations who still believe in us."
For more information on Big Brothers and Big Sisters of Metropolitan Detroi,t please visit www.bbbsdetroit.org or call 313-309-0500.
LaToya Henry, a freelance writer and COO of WardHill Omni Media LLC, can be reached at lhenry@wardhillmedia.com.