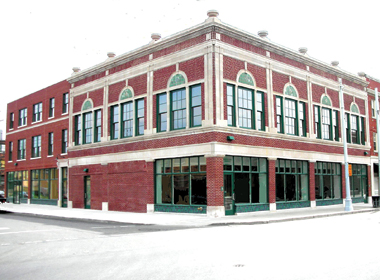 Detroit LISC might not be a familiar name to many Detroiters, but most local residents are familiar with the organization's neighborhood investments and community success stories. Area residents only need to look as far as their own backyards, community parks and area businesses, to see LISC's investment at work through our local partners.
Detroit Local Initiatives Support Corporation (LISC) has been a cornerstone in local community development for two decades. Working tirelessly across the city to create positive change, Detroit LISC has one mission, and that is to help community residents transform distressed neighborhoods into healthy, thriving and sustainable communities that offer choice, resources and opportunity.
Detroit LISC works side-by-side with community partners, providing technical and management assistance, investment through grants, loans, equity, training opportunities, public policy support and collaboration. Investment in residential and commercial development is the central component of LISC's efforts, along with the development of recreational outlets, access to jobs and financial services, and quality educational options.
Serving as the leader in comprehensive community development in Metro Detroit since 1990, Detroit LISC has invested $140 million and leveraged an additional $910 million to implement initiatives that help its community-based partners revitalize neighborhoods.
Detroit LISC has built a successful and working model for neighborhood transformation and revitalization through investment strategies and goals designed to create true "sustainable communities." These are communities where human opportunity and social and economic vitality combine with a continuous process of growth, adaptation and improvement.
Detroit LISC investment implements initiatives that advance its Sustainable Communities agenda. The agenda focuses on five core goals including: developing, preserving, investing in the community's physical environment; increasing family income and wealth; stimulating economic activity, both locally and regionally; improving access to quality education for area youth and fostering the creation of livable, safe, and healthy environments.
When there is a need, Detroit LISC brings non-traditional partners together, leverages resources, and builds relationships to drive comprehensive, sustainable change in Detroit's neighborhoods. The combination of these investments and strategic partnerships is creating positive change and revitalization in local neighborhoods.
So, what does all this mean for the average citizen? It means quality housing opportunities, job creation, healthy living environments, safe communities and a brighter future for the people who live, work and play in the city of Detroit.
To learn more about Detroit LISC and its neighborhood programs, residents can join the online community at: https://detroitlisc.peoplemovers.com.
About Post Author