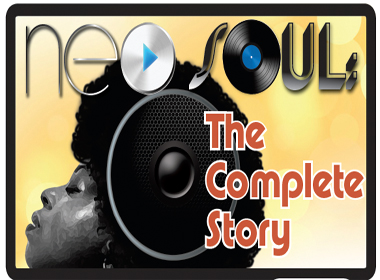 The time for Chris Campbell's new and insightful book, "The Essential Neo Soul," could not be better because the type of music he examines is now firmly established.
This is largely due to the inroads made, and the popularity enjoyed by, an array of artists including, among others, Jill Scott, Maxwell, Erykah Badu, India.Arie, John Legend, Meshell N'Degeocello and two who made important contributions early on, but have lately been "missing in action" so to speak, Lauryn Hill and D'Angelo.
Clearly, neo soul owes a debt to R&B artists and jazz flavored artists who came before them, a fact any neo soul practitioner is quick to acknowledge. The influence of greats like Curtis Mayfield, Prince, Sam Cooke, Marvin Gaye, Sly & the Family Stone, Nina Simone, Stevie Wonder and Al Green are evident.
Indeed, the first time I heard certain songs from Erykah Badu's introductory album, "Baduizm," I knew that she had been exposed to music dating back even further than the artists just named. There was Billie Holiday in Badu's phrasing and approach, a credit to the impact and ongoing influence of Lady Day.
Among other things, neo soul, particularly in the finest, most innovative recordings and performances, offers an assurance that R&B is forever.
THE PIONEERS paved the way and their "disciples" are "carrying it on," as one soul survivor (Maxine Brown) put it, but adding their own flavor, developed from who they are, what they have experienced, what they hear in their heads as they let the creative spirit flow.
Campbell, a Detroiter who has written about music, film and pop culture for many national, local and regional publications, dedicates "The Essential Neo Soul" to "every music pioneer whose work is profiled in this publication, who dared to be different, set their own pattern, lived their own lives and followed their own stars."
He certainly did his homework. Labeling him thorough would be saying the least. He offers bios, analyses, timelines, track listings from key albums and more.
Another thing that makes the book, made available via MJM Group Publishing & PUP Books, so valuable is that the author took the time to include more than just the artists one would expect to be featured (Angie Stone, Anthony Hamilton, Alicia Keys, Kem, Macy Gray, Floetry, Raphael Saadiq, etc.) in a book such as this.
Campbell also puts the spotlight on such lesser known acts as Lizz Fields, Laurnea, Peven Everett, Aya, Conya Doss, Amp Fiddler, Cody Chesnutt, and the short-lived but potent group Lucy Pearl.
TO THE OBVIOUS "What is neo soul?" question, Campbell offers plenty of insight. He succinctly defines it as "a music sub-genre that fuses R&B, 1970s-style soul, and hip hop.
"It is the fourth major genre of R&B/soul music to blend hip-hop elements, after the new jack swing of the late 1980s/early 1990s, hip-hop soul of the early to mid-1990s, and the hip-hop/jazz-funk stylings of acid jazz of the same era."
However, he adds:
"Neo soul (as a music sub-genre) has been woefully misunderstood and its artists mis-marketed…"
But that doesn't prevent him from noting that "there is…a historical and social relevance that validates its designation as the current face of alternative progressive soul music (in both underground and overground circles), complete with a distinct origin and developmental evolution."
Is neo soul "the savior of R&B music"? A "marketing ploy…creating lifestyle stereotypes" designed to "make money off of artists who (seem) to fit the mold"?
Pick up "The Essential Neo Soul" and "read all about it."
In addition to walking away with a wealth of knowledge, those who are so inclined will have had a good time.
For more information and/or to reach the author, visit www.essentialneosoul.com or www.chriscampbell.tv.