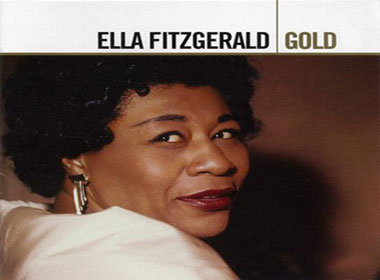 The incident the hurled Chris Brown into the hands of the law and badly tainted his reputation was reprehensible. That's not even up for debate.
However, I am one of those people who believe that no one should be forced to pay indefinitely for a transgression — unless, of course, they are guilty of murder or something on that level.
Chris Brown's new album, "Graffiti," is a standout, one of my favorites of 2009. It is fresh and vibrant. He is in great voice and co-wrote all but one of the cuts, and they are all good.
Take your pick: "I Can Transform Ya," "Crawl," "What I Do," "Take My Time," "Pass Out," "I.Y.A.," "Famous Girl," "Wait," "Lucky Me," "Fallin'," etc.
Acceptance from radio programmers and the public will not come easily, but Chris Brown has the right to move on with his career and life.
"Graffiti" is hot.
MAYBE A LOT a lot of readers will be in disagreement with me regarding my Chris Brown viewpoint, and that's fine. They will probably also take an opposing view concerning Tiger Woods. That, too, is okay. Honesty is what it's all about.
There is no excuse for the behavior of Tiger Woods, the greatest golfer in the history of the game. (So much for sacred marriage vows!)
But in our society we have the tendency to look at celebrities as something other than highly fallible human beings. There are a lot of people out there who would be wise to not throw stones. If their dirty laundry was out there for literally the whole world to see, they would be singing a different tune.
Woods is paying a colossal price for his philandering, but that does not diminish his remarkable achievements. He is not the first male athlete or entertainer to succumb to temptation and he surely will not be the last.
Everywhere they go women are coming on strong, making it clear that they are available for all kinds of things. "Staying the moral course" is not easy for these exalted celebrities, some of whom think they are privileged.
Not that I am justifying what Woods has done. But it's easy to sit in the judgment seat, laugh at the jokes, listen to rumors, get excited every time there is a new revelation, etc.
Some of the holier-than-thou types would do some, if not all, of the same things in that position. I just heard a song that says, "We're all under the same cloud. If it rains on me, it rains on you."
JENNIFER HUDSON will be portraying Winnie Mandela in her next movie. That should turn out well.
Most people are unaware of the fact that "I Want You Back," the classic hit that launched the Jackson 5, actually evolved from a song written for another Motown act.
The prolific songwriting team called the Corporation (Freddie Perren, Deke Richards Alphonso Mizell and Berry Gordy) wrote a song titled "I Wanna Be Free," to be presented to Gladys Knight & the Pips. (Gordy had not been involved up to that point.)
Berry Gordy loved the music, but gave the guys a story line idea he had for the track, believing it would be perfect as the Jackson 5's first Motown single. He gave the Corporation the title and told them to do the rest. Hence, "I Want You Back."
Country superstar and "American Idol" diverse. Three of her favorite artists are Ne-Yo, the Rolling Stones and Dolly Parton.
BETTER LATE than never. Justin Timberlake publicly acknowledges regret for distancing himself from the 2004 Super Bowl halftime show — when all you-know-what broke loose following the "wardrobe malfunction" incident involving him and Janet Jackson.
"I wish I had supported Janet more," he said.
Interesting to hear that the legendary Sly Stone is working on a new album, to be released next summer. It will include new songs as well as reworkings of some of his hits. Well, the new material idea is great, but he should not tamper with any of his classics.
R. Kelly is writing an autobiography, but it will not be published until 2011.
And speaking of books, it didn't seem necessary for another one on the great Nina Simone to be written, but it has. Pantheon is publishing "Princess Noire: The Tumultuous Reign of Nina Simone" by Nadine Cohodas, who also wrote a book about another legend, Dinah Washington.
As usual, I received a holiday card from songstress/educator Diane Steinberg Lewis, daughter of the late, great Martha Jean "The Queen" Steinberg. I love her confidence. The note she added said, "Have a most prosperous new year. I know I am!"

BETCHA DIDN'T KNOW…that famed blues man John Lee Hooker and Berry Gordy both claim to have created the line, "Your love gives me such a thrill, but your love don't pay my bills." It was heard in the Barrett Strong classic, "Money (That's What I Want)."
MEMORIES: "Sweet Sensation" (Stephanie Mills), "The Dance Electric" (André Cymone), "You'll Never Find Another Love Like Mine" (Lou Rawls), "Light My Fire" (José Feliciano), "Agent Double-O Soul" (Edwin Starr), "Since I Fell For You" (Lenny Welch), "You Should Be Dancing" (the Bee Gees), "Get Down Tonight" (KC & the Sunshine Band), "(Every Time I Turn Around) Back in Love Again" (L.T.D.).
BLESSINGS to Isaiah Murray, Bob Kerse, Scherrie Payne, Deborah Smith Pollard, Chuck Young, Alberta Tinsley-Talabi, Michael Jemison, Arma Suggs, Maxine Michaels and Charles Clark.
WORDS OF THE WEEK, from Joe Namath: "If you aren't going all the way, why go at all?"
Let the music play!
(Steve Holsey can be reached at Svh517@aol.com and P.O. Box 02843, Detroit, MI 48202.)
About Post Author