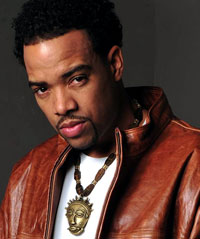 It was one of those beautiful fall days that was made for football.
At Osborn High School, Crockett and Hazel Park played one of the most exciting football games of the season. After the second overtime, Crockett finally overcame its opponent 50-48 in a Division 3 district football final.
Crockett (10-1) will face Orchard Lake St. Mary's (6-4) this weekend in the regional final.
"This was a heck of a game," said Crockett assistant coach Robert Williams. "It was like (Muhammad) Ali and (Joe) Frazier."
The game was a hard fought battle, and neither team was going to roll over and give in. Back and forth they went playing as evenly as two teams can play.
The only difference in the end was the magnificent performance of Michigan State University commit, Tony Lippett.
Signed to play receiver at MSU, Lippett played the quarterback position like, well, a quarterback. His numbers were otherworldly, completing 17 of 27 passes for 300 yards and rushing 14 times for 125 yards.
The number that mattered most was Lippett's school record seven touchdowns. He threw three touchdown passes (19, 29 and 33 yards) and ran for two more (7 and 31 yards). The big-time number is that his two touchdowns came in overtime, as well as, the winning two-point conversion run that was the margin of victory. He also threw for the other point after a touchdown in overtime to Ashton Gaines.
"This was one of the most exciting and competitive games I've ever played in," Lippett said. "On the game winning two-point conversion I saw number 3 come up and he got sealed, so I cut up and was determined to get in the end zone."
Said Crockett head coach Roderick Oden: "Number 10 (Lippett) played like a senior today. He and the offense played lights out. You can tell this is an experienced group, because Hazel Park came after us with everything they had and, we needed that poise to hang in there."
Gaines, who played an exceptional game on offense and defense, also concurred that Lippett stepped up and put the team on his back.
Hazel Park's modified wishbone offense was unstoppable as senior running backs Dustin O'Malley and Dominick Wiggins rushed for 156 and 155 yards, respectively, fully against a solid Crockett defense that has been the team's strength all season.
"It was hard to see the ball, because they kept double diving on us," senior lineman Kaleb Bell said. "But we pulled it together when we had to and I'm thankful we got the victory."
Neither Hazel Park nor Crockett quit Saturday, and it seemed as if the game would go on forever.
"We fought hard, just came up two points short," Hazel Park coach Scott Guthrie said following the heartbreaking, season-ending loss. "Their quarterback just beat us with his feet late, after early on he was beating us with his passing."
In a Division 1 district final contest, Southeastern (10-1) blasted Cass Tech 41-0 at Renaissance High. The Jungaleers will play at Sterling Heights Stevenson (11-0) this weekend. Most prognosticators agree that Stevenson is the best team in the state. Based on the PSL's history in state finals, Stevenson will be the favorite to win. However, this Southeastern team is special and they are playing their best football at the right time.
In a Division 2 regional final, Inkster (7-3) will contest Southgate Anderson (8-3) on their home field.
Leland Stein can be reached at lelstein3@aol.com.